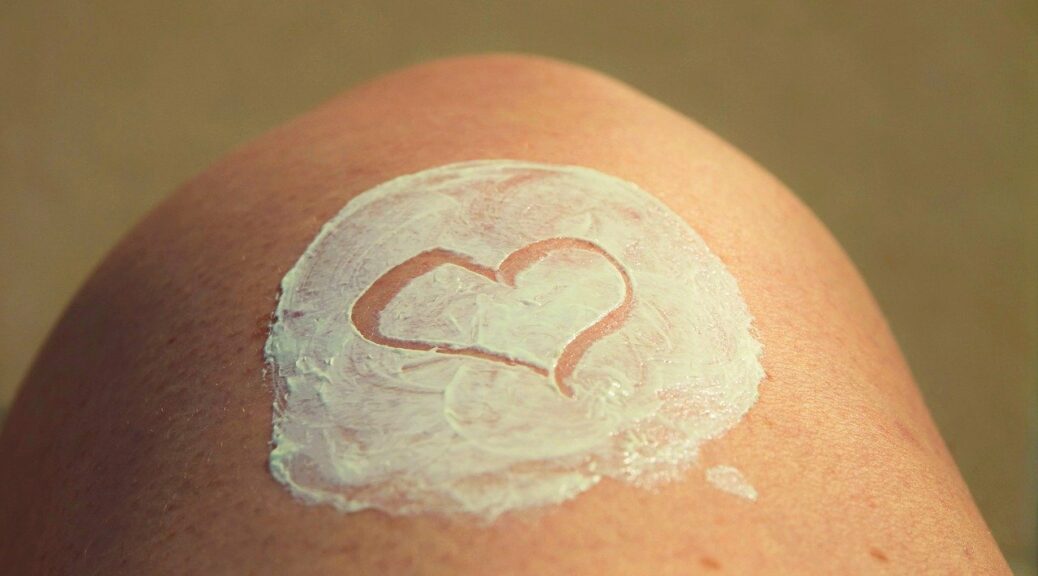 What is The Best Skincare for Aging Skin
What is The Best Skincare for Aging Skin
Skin Care should commence as early as in your late 20s and you should be willing to turn it into your ROUTINE when you are in your 40s, 50s, 60s etc. Your skin health depends on factors such as genetics, the environment and your lifestyle. The older you get the more attention you have to give to your skin, not only for health matters but also to FEEL YOUNGER AND RAVISHING AT ANY AGE. Then, what is the best skincare for aging skin?
The skin is exposed to harsh environment, UV rays, pollution on a daily basis. In time as you age, changes to your skin occurs and brings about fine forehead lines, crow´s feet, pigmentation, dryness, loss of elasticity, deep wrinkles, and skin thinning.
It is your duty to protect your skin at the earliest possible.
There are many regimens you can consider making your skin look vibrant, fresh and rejuvenated.
---
Nutrition plays an important role to prolong skin aging
Vitamins A, D & E smooth your skin, fine lines and wrinkles.
Vitamin C is known to improve collagen and elasticity
Essential fatty acids (Vitamin F / omega-3 & omega-6) are important nutrients for skin protection, skin function and appearance.
Probiotics enhance a healthy gut
---
Biological aging is inescapable, though some skins are lucky as they never seem to age. Sometimes it is not possible to choose the environment and climate where you live in due to other life commitments, however, if there´s one thing you can work on and control, it is your ´lifestyle´.
In today´s post I will reveal important daily, weekly and periodical treatment advice to encourage you maintain radiant skin at all times.
---
Rejuvenate Aging Skin and Improve Your skin Complexion
---
Daily skin care routine should include:
Cleansing of face; make sure you remove all make up before bed time.
Body cleaning; keep your body clean, alternate hot and warm water showers to vitalise your skin. Use natural and chemical free soap products, let your skin dry on its own or pat dry, never rub.
Use sunscreen if you are in the sun during peak hours. During the rest of the day better seek the shade or wear protective clothing; sunglasses, hat, cover arms and legs with lighter cotton wear.
Moisturise your skin. Consider using oil based moisturisers or even natural oils if you have dry skin.
Drink water to keep hydrated and top up your body fluids.
Do a self massage with oils or foot massage before bedtime.
Weekly skin care routine should include:
Exfoliate the whole body during bath time, at least once a week. Don´t overdo the exfoliation, as in repeating on a frequent basis, this can irritate your skin.
Do a face mask, preferably twice a week. This deep tissue cleansing will remove impurities and makes your skin breathe.
Treat your feet with a pedicure, either weekly or fortnightly. Removing hard skin and caring for your toe nails does not only make your feet look pretty, but also prevents you from any foot condition like growing of bunions and corns, fungus and ingrown nails.
Periodical skin care treatments:
Go to a spa, a steam bath will open all your pores and makes your skin detox, helps you relax and improves circulation.
Get a massage; this will not only help your skin but also makes your internal organs work better. Well cared organs that function properly will bring you more beauty from inside out.
Give yourself or go for a nice foot massage. This is super caring treat for your feet and all your body system as there are pressure points all over your feet.
Thorough body treatment for that newly born skin feeling
Go for an ayurveda program retreat; should you wish to have a complete skin overhaul treatment then there´s nothing better I can recommend then treating yourself for any ayurveda rejuvenation program.
Such treatments usually last from 7-10 days and you will get pampered all over with expert attention, and services usually include steam, herbal bath, herbal face pack, massages with fruits and herbal juices, massage with decocted oils, free yoga and meditation classes and many more.
I, myself have done this on two occasions and will surely be repeating as the physical and well-being benefits are unparalleled to any other treatment you can get.
Go natural: Do your own natural home packs (some ideas)
Here are a few combinations that you can D-I-Y at home. Ideally used as face masks but can easily be used on your body, say you have a dry, flaky area you wish to treat.
Simply mix the ingredients well together, apply to a clean face, leave in for 15 minutes and then wash off with warm water.
Honey and yoghurt mix will hydrate and prevent acne and pimples.
Banana and yoghurt mix is great for dry aging skin.
Turmeric and milk mix for radiant skin.
Sandalwood and milk mix is ideal for skin with spots and blemishes.
Papaya fruit pulp with honey and lemon is used to lighten the skin.
Aloe vera applied directly on the skin works wonders; it hydrates, relaxes, and removes redness (also sunburn), puffiness, and pimples.
Other important factors to consider for improving your skin complexion and getting that feeling of youth;
Watch your diet, eating well and healthy benefits your skin and the whole body system.
Stop smoking, to avoid premature aging cells because of loss of nutrients oxygen that are needed to help protect your skin.
Sleep well, to renovate your skin cells.
Exercise on a regular basis, to circulate your blood and bring radiance to your skin surface, besides strengthening the muscles
Stay stress free
Go Natural: As much as possible try to use natural and toxic free products. I have lists of my favorite's manuka honey face products and natural face care products.
Aim For a Younger Look
Skin care is a day to day care regime that you should look forward to and make it a regular treat or reward to your achievements. This way you will prolong aging and best of all feel better in your skin and with yourself. Radiant skin corresponds to health, confidence and well-being.
The sooner you start taking care of your skin the more you extend the youthful look appearance.
Have you any tricks to share with us on how to improve skin maintenance?
marisa
mybestessentials.com