Best Anti Ageing Tips – The Basics
Best Anti Ageing Tips – The Basics
Many times we find ourselves searching for that miracle product that will make us look younger without first taking into account the basics. There exist simple necessities that we should focus on at an early stage and try to make part of our routine. So here are FIVE best anti ageing tips that we tend to take for granted and forget to put into practice again and again.
The best thing is they are AT ZERO COST.
So let´s have a look.
Anti Ageing Tip #1 – Laughter as Best Medicine
Studies show that laughter is very beneficial to our health at both physiological and psychological level. Laughter:
lowers blood pressure and prevents heart disease
reduces the level of stress hormones
increases oxygen to the body cells
boosts the immune system AND makes you stronger so you are less likely to get infections and fall ill.
Dr. Kataria, also known as the laughter Guru has created a University of laughter yoga for health and happiness, that has become famous in over 100 countries worldwide. The popularity and success of Dr. Kataria prove that practiced or fake laughter is also great for healthy ageing.
I discovered laughter yoga when travelling in India. Nowadays, classes are held everywhere, both in Europe and other western countries.
In India, it is generally elderly people who attend laughter yoga classes. They tend to meet at one of the parks on a regular basis and what they do is pick one person to perform and act funny, whilst trying to make the others laugh. Then the rest of the group will repeat the same movement, and everybody is laughing at each other.
They make funny faces, stick their tongue out, make ugly faces, gesture with their hands, and so on. You can hear them in the early morning, a merry crowd having a jolly good time.
So there is no excuse, if you cannot get yourself to laugh naturally you have to go and join a laughter yoga class. You may get those few laughing lines but you will certainly look more attractive afterward.
---
Anti Ageing Tip #2 – Drink Warm Water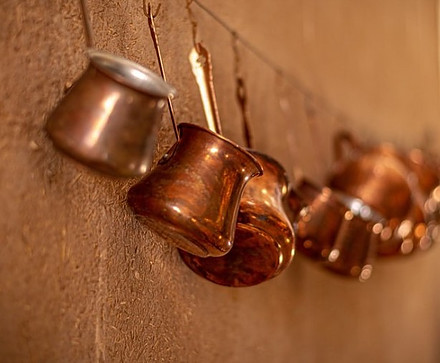 The first thing you should become accustomed to every morning, as soon as you get out of bed, is to grab a glass of lukewarm water and drink it on an empty stomach.
This will help you stimulate your intestinal muscles, enhance your digestive power and flush out your toxins. Thus, you will be performing an important ritual to cleanse the body and feel lighter and younger, besides delaying ageing.
You find this habit beneficial after a short time and once you get used to it your body will start demanding that warm water. I tend to do it on a daily basis. The benefits of taking warm water regularly are many.
You would be able to digest better during the day and feel lighter and healthier. Add more benefits and repeat this before you go to bed. You can add some lemon or honey to make the water tastier.
In Asian countries and especially in India, based on the studies of Ayurveda, it is common to drink warm water out of a copper, brass, or silver cup (it is more beneficial to keep the water in this metal vessel overnight). Copper has an oligodynamic effect that purifies the water and can prevent microbes and infection.
---
Anti Ageing Tip #3 – Eat Slowly
Eat your drink and drink your food. This is an expression I once heard from a Guru and I tend to remember it every time I´m rushing to eat and have to swallow the food. Whenever I remember this phrase I tend to slow down and if I really don´t have enough time I either eat less or rather not eat at all.
So what does this phrase actually mean? The way it was explained to me is that you have to chew the food well enough so that it becomes liquid before you swallow it. In the same manner, when sipping on your drinks you do so until it feels like chewing it before swallowing. I hope this makes sense to you. It took me a while to practice but once you have it under control you can benefit each time you apply it when drinking or eating.
---
Anti Ageing Tip #4 – Get Beauty Sleep & Make Your Skin Glow Naturally
Sorry I´ve interrupted your beauty sleep! Oh! Is the term beauty sleep for real?
Apparently, yes.
Sleep is a basic and natural necessity for human and animal beings. According to scientists, lack of sleep can cause your skin to age faster.
Then how many hours of sleep do we actually need to feel and look healthy and good-looking?
Falling asleep is an instinct and at any age, we should aim to find the right amount of sleep that our body needs.
Our body tissues regenerate when we are sleeping and help us to wake up refreshed in the morning. Experimenting is the best way to find out your ideal number of hours of sleep required. Whether it´s between 6-8 hours or 9-11 hours, this will be discovered how energetic you feel in the morning.
Be sure that depriving yourself of a good night´s sleep will take its toll on your health and your skin.
---
Anti Ageing Tip #5 – Exercise Increases Longevity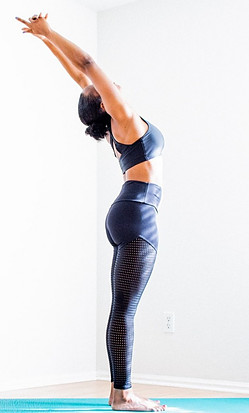 Regular exercise not only keeps you in shape but also saves you from getting diseases, whilst rejuvenating the mind and body. As we age we tend to start losing muscle strength so exercising the whole system is important.
A very complete exercise. Popular with those who practice yoga, or for those of you who want to check it out, the exercise is called the sun salutation or Surya Namaskar.
This beautiful flowing exercise works on all your body muscles and is excellent for circulation. It can be carried out as slowly or as fast as you want to, depending on age and health status.
Conclusion
In this article, we have discovered 5 basic anti ageing tips for free.
Laughter, drinking water, eating slowly, exercising, and sleeping is actions that we take for granted but can make a big difference in our lifestyle.
So isn´t it great to be able to feel healthy and young with these basic methods?
Challenge yourself and implement most if not all 5 tips mentioned above so you keep a youthful appearance.
Do let me know what you think about these simple tips and if you are conscious or not of doing them. Did you notice any difference when making them part of your routine?