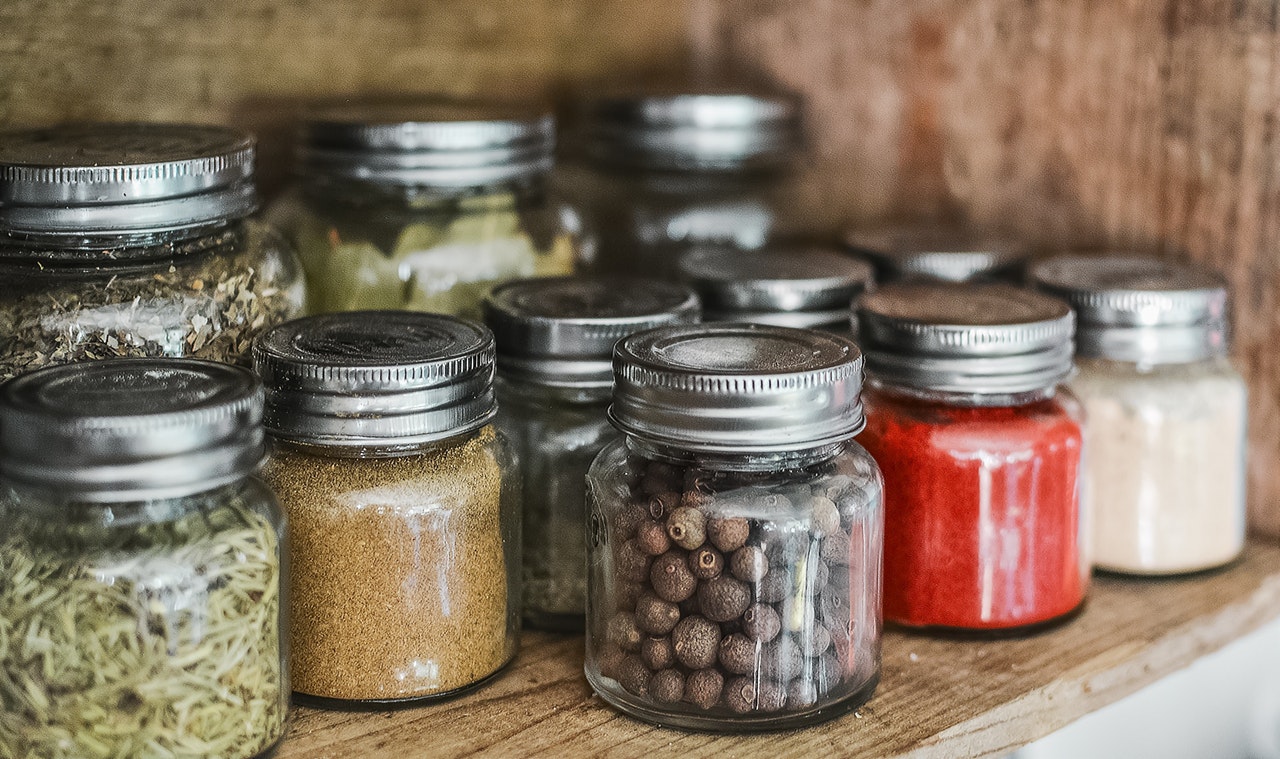 Ayurveda and Rejuvenation – The Experience
Ayurveda and Rejuvenation – The Experience
Ayurveda, meaning the science of life, is the traditional medicine and the age-old natural curing system of India. It treats the body, mind and spirit through proper diet, medication and care. Continue reading to discover Ayurveda and Rejuvenation – the experience.
What is Ayurveda? The Basic Principles
Ayurveda is made up of two Sanskrit words, Ayu, that means life and Veda, which is Knowledge. So it is all about the knowledge of life, based on the observation on human nature.
The study of Ayurveda has many branches and the purpose is to primarily preserve and prolong a happier and healthier lifestyle, besides the prevention and cure of many diseases.
There are three forces acting in our bodies known as Tridosha. These are called Vata, Pitta and Kapha, explained below;
Vata reflects in our nervous system and is in control of our voluntary and involuntary body movements and mind activity. Vata is composed of the basic elements of nature being air and space.
Pitta mirrors in our digestive system and regulates our body temperature. Pitta is composed of the basic nature´s forces being fire and water.
Kapha is the stability of our body mass and joints, and also reflects in our emotions. Kapha is composed of the basic elements of nature being water and earth.
Each of us is born with a set constitution of doshas or a set body type that regulates the functions in our body. A person usually has one or two doshas that are dominant. Our body type does not change throughout our life but the course of life does and it may alter these doshas.
When the doshas are out of balance then diseases are caused. Doshas are altered by stress, hectic life style, unhealthy diet, pollution, lack of exercise and similar factors.

Ayurveda treats the imbalanced dosha to reinstate the body´s strength and functionality.
A Typical Rejuvenation Program – What to Expect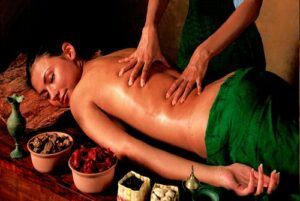 The program can be focused on slimming, stress management, beauty care, anti aging, detox or body purification, according to your needs.
The Resort Experience

Expect a warm welcome by the friendly and caring staff members.
A general medical consultation is usually conducted with one of the ayurveda doctors.
Your personal treatment is agreed with the doctor to achieve the desired results.
Also a personal ayurvedic diet plan (usually vegetarian) is recommended and fulfilled during your stay.
Various treatments are scheduled depending on your condition.
Many massages, beauty and care sessions are included in your program.
Classes of yoga and meditation are held frequently if you wish to participate.
Talks and workshops, related to ayurveda and your well-being are held every day.
Optional cultural and recreational activities are available to organise with the resort.
All foods are included and there´s plenty of it and is very healthy.
My Experience on an Ayurveda Rejuvenation Program
During my travels in India I had discovered Ayurveda and I have been to various clinics for massages. Later on, work related, I visited various Ayurveda resorts and also got the opportunity to spend a couple of days on a program.
A year ago I decided to go on a full program to check it out, and here is my story.
On arrival, I couldn't be more astounded when seeing the lovely and peaceful environment that enclosed the whole resort. It had an Asian village type set up with little cottages scattered around a nice and well-kept pool, surrounded by the ocean and a golden sandy beach that stretches miles along the shore. WAW!
After checking in, I was given a little time to rest and after I headed to the spa treatment area for the first consultation with the doctor who is designated to you during your stay to monitor your progress. During the initial session we spoke about my expectations from this program and of any health issues. Then a series of treatments is programmed for you.
The next step is to schedule my treatments at reception. I was able to organise my visits in the mornings so then I will have the afternoons free to enjoy the beach, the pool and also join some excursions in the area.
So I was all set and ready to start.
Daily routine: Waking up at 0530am for a yoga session. Please note I am no early riser, but it was very easy over there to rise and shine when what you get to listen to in the morning is peacefulness all around you and the only sound of nature; birds chirping, ocean waves lapping, rustling leaves of the huge coconut trees along with a beautiful sun shining in your terrace.
At meal times: You are given your own table all set with your name and any doctor´s recommendation (for privacy sake this is written in the local language). However, you can change table especially if you are alone, or if you make friends and would like to join them. During breakfast and tea time you are free to sit inside at the restaurant or outside in the lovely and immaculate garden.
The food: Simply delicious. An array of labelled dishes (that include all six tastes well-known in Ayurveda; sweet, sour, salty, bitter, pungent and astringent), all freshly made and beautifully set up in the main restaurant, waiting to be devoured by the guests. Fresh fruit and vegetables are served, but no meat or alcohol. And a big NO to coffee, as it is not allowed during the treatment.
A typical Menu at the Ayurveda Resort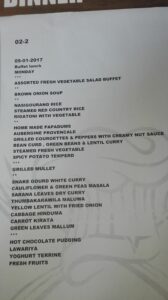 My daily therapy: Acupuncture for half an hour to start it off. I was told that acupuncture is not part of Ayurveda but they include it as people like it. This was followed by a synchronised (with four hands) full body medicinal oil massage (decocted herbs) that lasts for an hour and a half. Just imagine that !! I have no words to describe the exact feeling. The massage is performed by the same two therapists that are assigned to you during your stay.
In between: There were yoga sessions three times a day, talks, workshops, walks in the resort garden to learn about the plants that are commonly used in the preparation of oils. They also show movies on a big screen in the evenings. Ah! and there's smoothie time during tea time including delicious exotic fruit juices and freshly home made biscuits.
The Result
A truly holistic experience with immediate results and you will feel good for many days or months to come.
Where Can I Go for A Rejuvenation Program
Ideally one travels to Asia and go to one of the authentic and dedicated Ayurveda Resorts in South India or Sri Lanka. It is also said that monsoon season is the best time for a treatment as your pores are open with the humidity and your skin is more receptive to all the oils.
Alternatively there are very good spas and centers throughout the world that offer complete rejuvenation treatments and massages. Ideally the program should last from 10-15 days to be able to achieve good results.
I hope you liked this information and would love to hear from you if you know about Ayurveda or if you ever get lucky to be on one of the programs. Share your story.
Should you wish to discover more about Ayurveda & how it works;
Marisa
www.mybestessentials.com – Beauty & Wellness