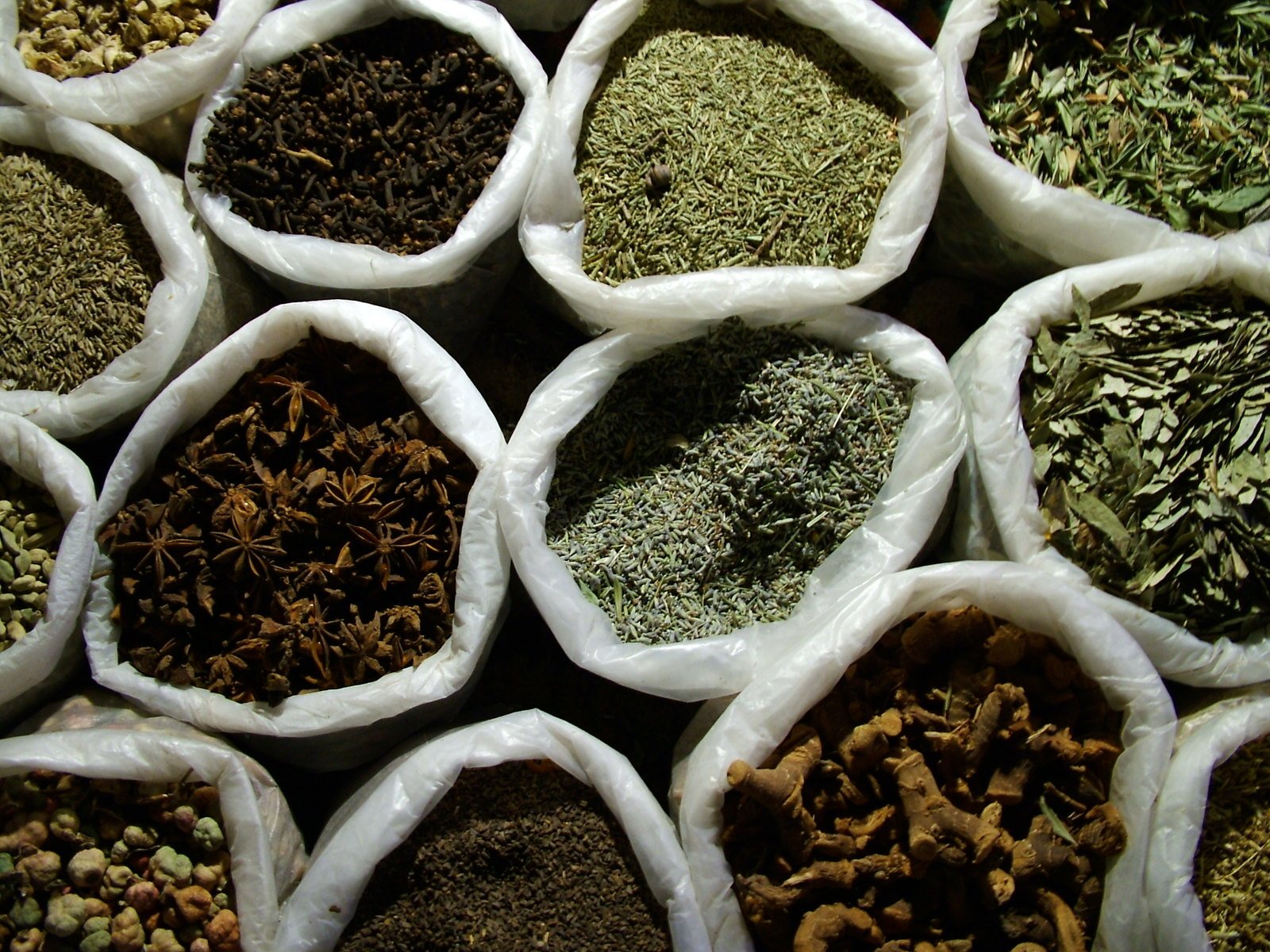 Ayurveda Rejuvenation Treatment – 5 Anti Aging Techniques
Ayurveda Rejuvenation Treatment – 5 Anti Aging Techniques
Aging is inevitable as it is part of our natural human cycle. But can we slow down the aging process? Read on and discover all about the Ayurveda Rejuvenation Treatment – 5 Anti aging techniques.
What Makes Us Age Fast?
Stress. Hectic lifestyle, anxiety, insomnia.
Diet. Lack of proper diet and intake of appropriate vitamins and minerals.
The Environment. Pollution, UV rays.
Lack of Exercise. Long hours sitting at a desk.
Aging manifest itself mainly on the skin, our biggest organ, in the form of blemishes, dryness, wrinkles, spots, patches and rough and uneven skin. Help replenish your skin with the Ayurveda Rejuvenation Treatment.
5 Natural Anti Aging Techniques from Ayurveda
We can´t avoid getting older as it is a natural process that cannot be controlled. In Ayurveda the process can be delayed by;
First, eliminate the bad toxins, and after
Revitalise the body and improve the efficiency of your immune system.
Check out the following 5 Ayurveda Rejuvenation Techniques that will make you look and feel younger.
1.Abhyanga – Full body Indian massage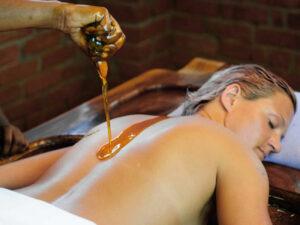 Abhyanga is a full body massage that is usually given by one therapist or synchronised, with two therapists. One can also do self Abhyanga at home. The massage lasts for an hour or a bit more.
Various natural oils can be used including almond, coconut or sesame oils. This depends on your preference. Even mustard oil can be applied. In Ayurveda centres or spas, the oil is mixed with infused herbs. You can buy ready-made mixed oils from reputable Ayurveda clinics all over the world.
Use slightly warm oil for the body massage, which is ideal to pacify your dosha. This will give you a nice and soothing feeling when applied to your skin.
During the massage, the oil is rubbed well into your skin using quick but light firm strokes. It is applied in a circular motion, always in direction towards your heart, and in the opposite direction of your hair growth. Not much pressure is applied. This is done to relax the body tissues and make the oil enter well into the skin.
If you opt for self-massage, use both hands and massage your whole body using gentle and firm strokes. Start with the feet, then continue with the legs, moving up to your stomach, applying circular movements. Then proceed to the hips and massage along the lower back area. Continue with the chest and neck, followed by the arms and hands, and finally the face and head area. It is recommended to have some relaxing music in the background to help you unwind.
When ready do not shower for a couple of hours to allow the oil to penetrate into your skin.
Benefits of Abhyanga Massage
Softens your body tissues
Alleviates muscle pain
Hydrates
Helps with physical and emotional exhaustion
Excellent for circulation
Regains skin elasticity
Aids peaceful sleep
Quiets the mind
Helps with any physical weakness
WARNING
Do not massage: After having heavy meals, if suffering from indigestion, diarrhoea, have any swelling, during menstruation, and also if you have a fever or a severe cold.
2.Shiro Abhyanga – Ayurvedic Head Massage
Shiro Abhyanga is a thorough massage applied to the head using medicated oils (a mix of oils and natural herbs). The massage usually lasts about 15-20 minutes and is most optimal for the nervous system and the brain.
The oil mix is poured onto the scalp, and a gentle and firm massage is applied with the fingertips, working in circular movements from top to bottom, until the entire head area is covered. You can wash your hair right after the massage is completed.
Relax afterwards and don´t do any exercise to achieve the maximum relaxation from the head massage.
The Benefits of Shiro Abhyanga
Increases blood circulation
Reduces hair fall
Reduces grey hair
Improves sleep
Stops dryness of the scalp
Do not massage: After having meals, if you suffer from indigestion, have fever or severe colds. Avoid cold beverages.
3.Shiro Dhara – Flow of Medicated Liquid on the Head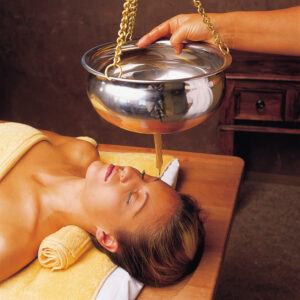 Shiro Dhara is a different version of head treatment.
It is an Indian technique whereby medicated blended oil is placed into a bowl which is located in a position hanging over the head of the guest. Then the liquid is made to flow on the forehead of the guest through cotton cloth that soaks the oil and drips through a whole at the bottom of the bowl. This usually lasts about 20 minutes and gives you a beautiful relaxing sensation, especially if you are stressed. Many people fall asleep instantly during the process.
The benefits of Shiro Dhara
Relaxation
Anti stress
Helps with depression
Aids anxiety
Defeats insomnia
4.Ayurveda Udvartana – Powder Massage for Weight Loss
Udvartana is a massage applied first with oil and then herbal powder, used mainly for weight loss and to reduce cellulite. Also known as dry massage when oils are not used.
The treatment starts with a syncronised massage applied by two therapists on the whole body, back and front. Soon after the same procedure is carried out using powder this time, made of different herbs and grains. This mix is rubbed all over the body.
The Benefits of Udvartana
Helps circulation
Eliminates toxins
Exfoliates and revitalises the skin
Stimulates the entire body
Removes dead cells
Anti aging
Eliminates cellulite and excess fat
Eliminate any bad body odour
Lymphatic drainage
5.Tarpanam Eye Massage – Eye rejuvenation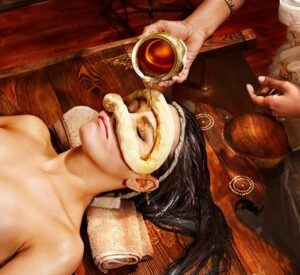 In today´s age, we are straining our eyes and vision by constantly staring at a digital screen; whether it is a mobile, tablet or computer. It is very important to keep our eyes healthy as tired eyes can affect other sense organs in the body.
Tarpanam is a process whereby warm medicated liquid ghee (made from cow´s milk) is poured onto the eyes and held for a period to nourish the eyes and eliminate dark circles around them.
A natural herbal dough is made from a mixture of chickpea and herbal powder, which is then shaped into a mask and put over the eyes of the guest. The ghee is poured inside this mask as shown in the picture.
Once the eyelids are covered you are asked to open and close your eyes several times so the ghee spreads evenly over the eyes. After about fifteen minutes of this treatment a cotton ball is dipped in and slowly soak up all the liquid. Then the mask is removed.
The method of putting liquid directly onto your eyes might seem scary but in reality it is very easy to do and very relaxing as I have tried it a couple of times.
The Benefits of Tarpanam
Good for insomnia
Cools and nourishes the eyes
Improves vision
Eliminates dark circles around the eyes
Don´ts: After the treatment do not go out if it is windy. Do not stay where there are fans or any air blowing.
Conclusion
In this article I described the most common treatments you will expect on an Ayurveda Wellness Program.
Ayurveda is an ancient therapy and all the above treatments are excellent to nourish the body and pamper your skin.
Please share your experience if you have tried any of the above methods, and how was the experience?