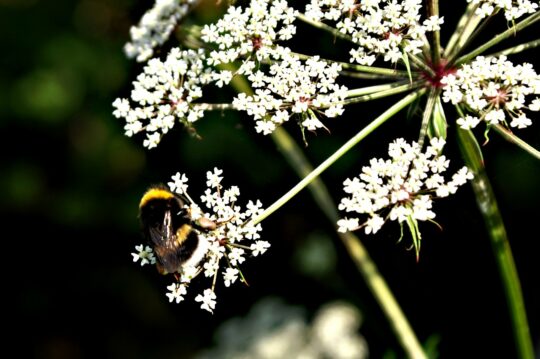 ONUKU Certified Manuka Raw Honey UMF 20+ | Best Natural Antibiotic
ONUKU Certified Manuka Raw Honey UMF 20+ | Best Natural Antibiotic
Discover the health benefits of Onuku Manuka Premium Honey.
Product: ONUKU Raw Manuka Honey UMF 20+
Retail. Amazon.com
Size of Jar: 250g – 8.8 oz
Guarantee: 100% Pure
This post contains affiliate links and I may earn a small commission when you click on some of the links at no additional cost to you. As an Amazon Associate, I earn from qualifying purchases. Thank you for your support. For more information please see my disclosure here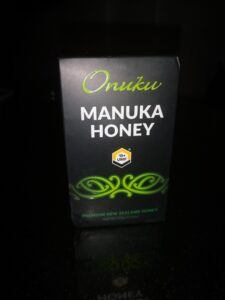 ONUKU Certified Raw Honey UMF 20+ | Overview
One of my daily healthy habits is to take THAT one spoon of Manuka Honey. Yum! Tasty!! I believe that one spoon a day keeps the doctor away; as I know Manuka honey does help boost the immune system. I tend to use two types of honey UMF gradings and I will explain why below in my review. You can also check more details about Manuka honey in my post here.
Why is Manuka Honey Expensive?
ONUKU Manuka Honey is 100% pure raw honey, sourced from the Manuka plant (Leptospermum scoparium) that is found in remote and fertile areas in the North Island of New Zealand.
The Manuka flower contains high natural chemicals that have anti-bacterial properties and thus can be used as a natural antibiotic for a variety of health conditions, mainly;
Cold and flu
Sore throat
Heartburn
Sinusitis
Skin infection
Digestive disorder
Which Honey Should I buy? UMF+ Label
Make sure you look for the UMF grading label on the jar as it certifies the 100% genuine purity and quality of Manuka Honey (Approved by the Honey Association of New Zealand).
The higher the UMF the better the healing power.
Particularly in-between seasons when I tend to come down with cold because of the change of weather, I opt for the higher UMF, from UMF15+ onward. I also pick the higher grading when I am treating some health issue, being any of the above mentioned or even heartburn, as it is very therapeutic.
However, on a day to day basis I take a spoon of the Manuka honey with UMF10+. This works great for general maintenance and supports the immune system throughout the year.
It is good to know that when purchasing ONUKU honey you are also supporting the Maori indigenous people of New Zealand as it is collected from their land near Mount Tarawera.
Here´s a mix I usually take. Boil cinnamon sticks and lemon in a small pot and then pour the mix in a glass. When the hot water has cooled down a bit, add a spoon of Manuka honey and drink it, ideally before bedtime. It is good to flush out toxins and also helps you lose weight.
I hope you find this review useful. Please do let me know if you have any question or would like to leave your own review in a comment below. There are many other good quality Manuka Honey brands but my pick of the day is ONUKU.
Here is my MOST FAVOURITE Manuka Honey range of the Onuku Product;
UMF 25+ 250g for healing
UMF 5+ 500g for maintenance
UMF 15 + 500g savings jar
Grab your Manuka Honey on Amazon
Please note the above review is based on my opinion and experience of using the mentioned product and how I benefit from it. You should not use the information to treat any health problem without consulting your doctor.