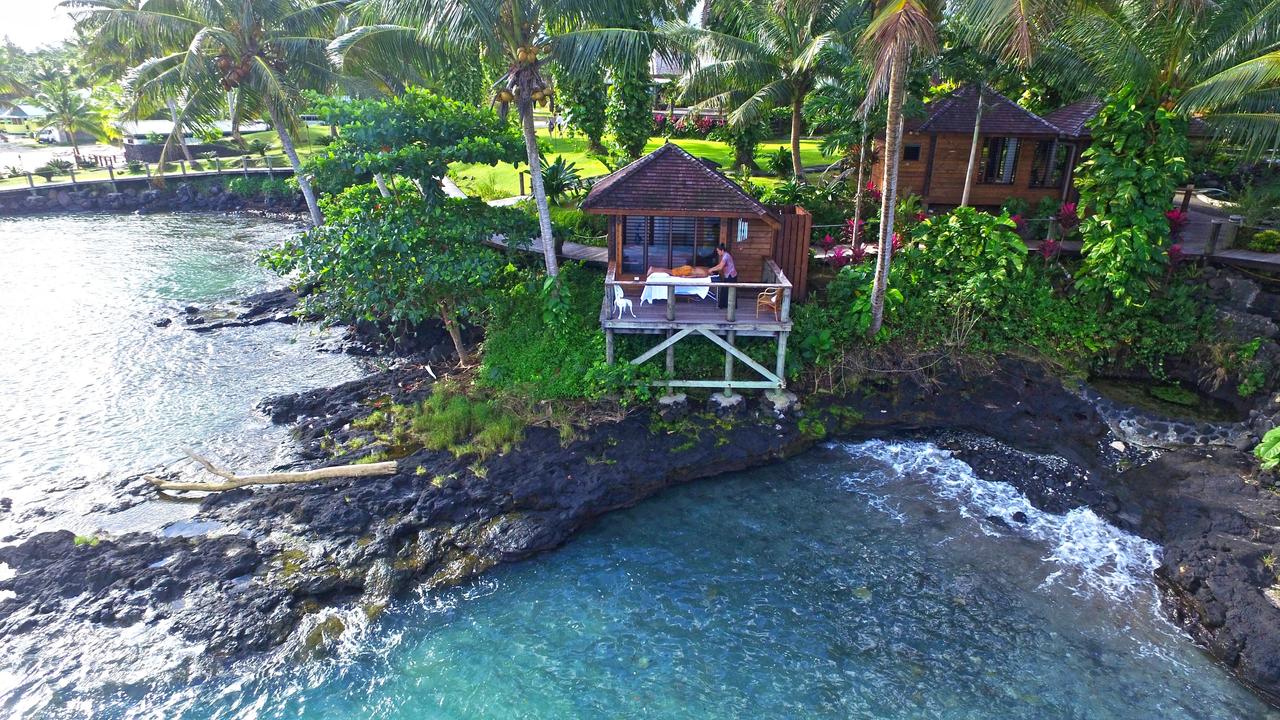 Ootori Portable Professional Massage Table Review – Lightweight & Foldable
Ootori Portable Professional Massage Table Review – Lightweight & Foldable
Product: Ootori Portable Professional Massage Table – All Inclusive
Material: Wooden Frame & Sponge & PVC Leather
Colour: Black
Size: Table only 73¨ x 27¨ / 185cm x 69 cm
Weight Capacity: 485 lbs / 220 kg
---
When I thought I'd seriously wanted to learn massage, after enrolling in a massage course, I went in search of a massage table to be able to practice during the course.
The shops available in the area did not have affordable massage beds so I had to look for alternate solutions.
It hadn´t crossed my mind but a friend suggested I have a look online. Mind you, I do shop other things online, but somehow because this was a large product or maybe because I am not familiar with massage beds, I thought maybe it is best to be able to view it first.
After some research, I came across the Ootori Portable Professional Massage Table that I liked and because the description, characteristics and reviews were good I decided to order it.
The idea was to purchase a table that was reasonably priced, possibly not the cheapest or very expensive, as it is hard to know if you will continue using it after the course, though the intention is always positive.
As a result I decided on getting the Ootori Portable Bed, which looked sturdy and affordable.
There are some vital characteristics to look for when buying a massage table and I will mention them below.
Here is what I got.
This post contains affiliate links and I may earn a small commission when you click on some of the links at no additional cost to you. As an Amazon Associate, I earn from qualifying purchases. Thank you for your support. For more information please see my disclosure here
---
Good Massage Portable Bed – Sturdy and Adaptable
When you have a guest or you are lying down on the massage table, you certainly don´t want it to move, especially when the masseur/masseuse is putting pressure on the body or doing fast massage movements. Also, it has to have a certain weight capacity for the above average-weight person. The wooden beech frame makes it stronger and more durable. Besides, you can adapt it to your height or the type of massage as the legs are adjustable.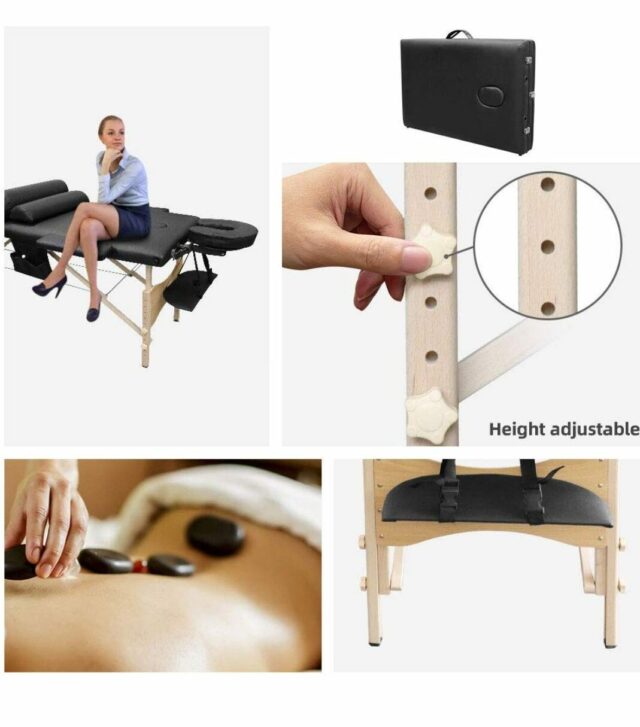 ---
Massage Folding Table – Easy to Install, Fold Away & Even Carry
It is important to select a massage bed that can be set up easily especially if you will be travelling with it, be able to open and fold it effortlessly. Even if you intend to keep it in one place and have no intention of moving it around, it is always convenient to have the flexibility to do it. Mind you, we always tend to change plans, and maybe you decide you don´t want the massage bed to occupy the space as you are not using it that frequently, then you can just fold it away and store it. It does come with a covering case and an adjustable shoulder strap.
---
Comfortable Portable Massage Table – And Lightweight
Lying down on a massage bed for nearly an hour (the average time needed for most of the massage sessions) requires a comfortable and soft surface. The Ootori table is relaxing enough that on different occasions I had offered it as a bed for overnight sleep when I had family visiting and there were not enough beds for everybody.
---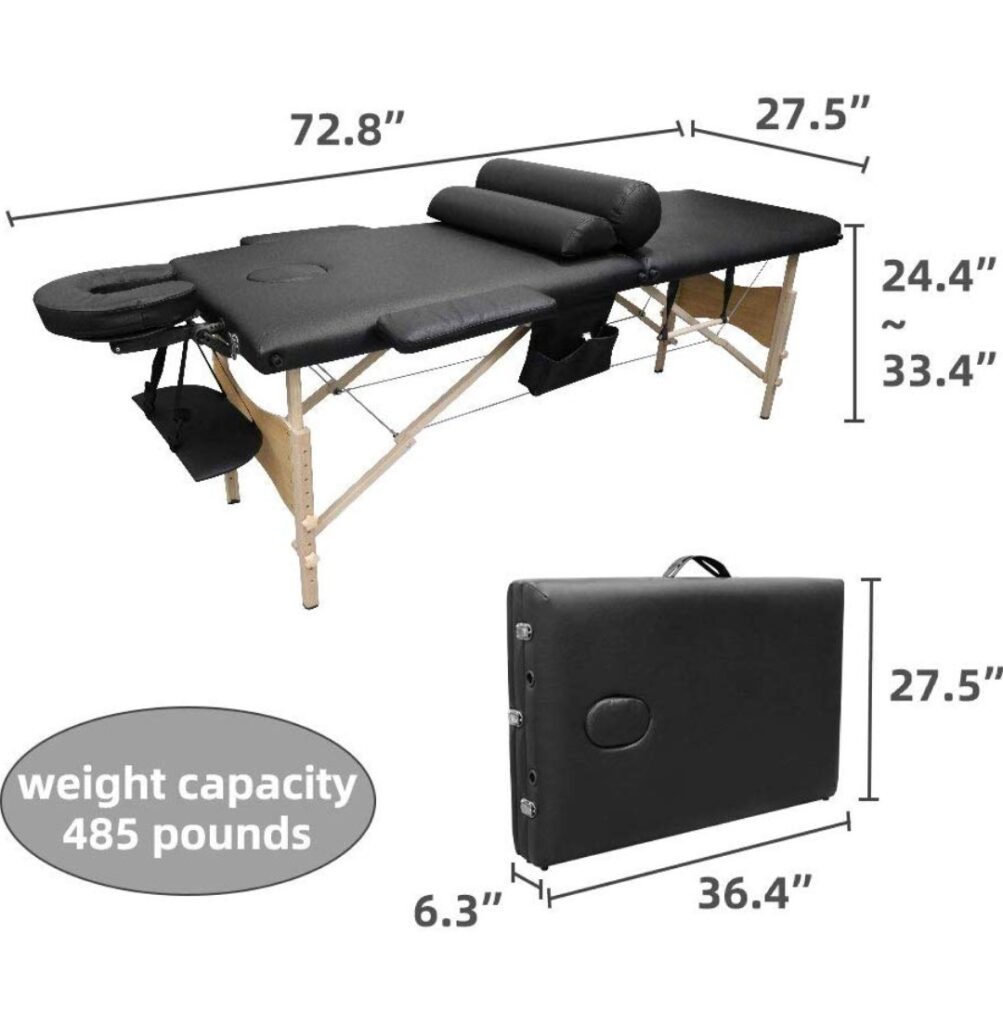 ---
The Extras
It may not seem important to you if you are a beginner but when you do receive the package and see all the accessories, it does give you much joy, and YES, you do get to use them after all. I refer to the headrest which is ideal for taller people, the armrest, the pillows are great to put underneath the feet or knees during the massage. And many more. So, in the end, you will find these extras handy and will surely make use of them.
---
A Practical Massage Table
The table is ideal to use at home. Let´s say if you are a couple and enjoy giving massage to each other. Or maybe a family member is learning any profession that requires practice on a table. Nonetheless, it is sturdy enough to be used at a salon or spa centre. Maybe you can start with this one and then upgrade to a more expensive massage bed later on. The table is also easy to clean.
I believe that the Ootori Table is worth its price for being a strong table and with all the additional accessories that come with it. If what I have described above is what you are after, then I suggest you get your own Ootori Portable Professional Massage Table and I am pretty sure you will be happy with a worthy purchase.
Please feel free to leave any reviews about the product over here.