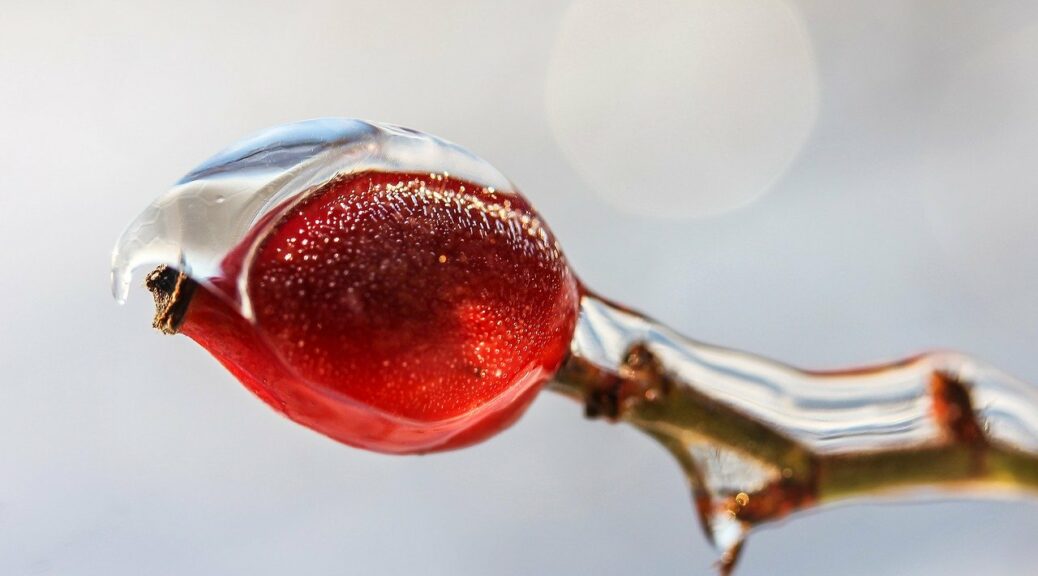 Best Oils For a Massage Are Plant-Based
Best Oils For a Massage Are Plant-Based
Beyond doubt, the best oils for a massage are plant-based.
Oils that are cold-pressed have the most nutritional benefits, and they protect the dermis and hydrate the skin.
Benefits of Plant-Based Oils Are;
prevention and maintenance of ageing skin,
antioxidant,
anti-bacterial,
anti-microbial,
anti-inflammatory,
skin barrier repair and balancing.
These oils tend to be on the expensive side, especially the virgin, organic and cold-pressed oils, which are the 3 qualities to examine when looking for pure oil.
The fresher the oil the more nourishing, and nowadays many people are also expelling their own raw organic oil.
When you select oils for a massage, these are the factors you should look into.
First you need to determine where you are going to use the oils, such as:
Your beauty and care – Ayurveda
Home use
Keep reading to learn more about different plant oils; their properties, benefits and uses.
This post contains affiliate links and I may earn a small commission when you click on some of the links at no additional cost to you. As an Amazon Associate, I earn from qualifying purchases. Thank you for your support. For more information please see my disclosure here
12 Plant-Based Massage Oils – Quick List
---
---
MASSAGE OIL USED IN AYURVEDA
Two of the most frequently used oils in Ayurveda (the ancient Indian medicine) are COCONUT OIL and SESAME OIL.
Both the coconut and sesame oil can be used internally and externally on the body, as they are very beneficial to our health, and can practically be used as base oil by everybody and on anybody, without any harm (unless one is allergic).
Ayurveda believes body and mind are unique and different to every individual, and the oils used for massages have to be suited to the individual´s body type (called dosha), as the need for nutrients also varies with every person.
COCONUT OIL FOR MASSAGE
Pure Virgin Coconut Oil has a nice and intense smell of coconut (unlike other compound oil you find off the shelf). It is liquid transparent in warm temperature and becomes solid white in colder temperature.
In Ayurveda, coconut oil is used as base oil when preparing medicated oil (mixed with precooked herbs), usually recommended for the Pitta dosha body type, as it has a cooling effect. The pitta dosha type, being the symbol of fire and heat, tends to feel hot most of the time.
Coconut oil extends nicely and is absorbed quickly on the skin, thus, if used on its own without blending, then a small splash of oil is sufficient to cover an area such as the back.
Coconut oil is rich in medium chain fatty acids, and full of vitamins and minerals and antioxidants.
Unrefined, virgin
Use for cooking
Use for massage
Use for beauty
SESAME OIL FOR MASSAGE

Sesame oil is also commonly used in Ayurveda as carrier oil; and it is also used as base oil for cosmetic products.
Sesame oil has a golden colour, and a lighter pale-yellow tone when cold-pressed. The smell of sesame is strong.
The sesame oil derived from the seeds is high in antioxidants and has soothing properties. It is excellent to use for self-massage. Self Abhyanga massage is beneficial before going to bed, as it helps you unwind and have a restful sleep.
In Ayurveda Sesame oil is recommended for the Vata & Kapha dosha body type, as it has a warming effect and these two doshas are usually always feeling cold.
BANYAN BOTANICALS SESAME OIL
Calms your skin in massage
Use for oil pulling
Use as moisturiser
---
THERAPEUTIC MASSAGE OIL
ASHWAGANDHA BEST BODY MASSAGE OIL FOR STRESS RELIEF
Ashwagandha Oil  This is a combination of oil, usually Sesame oil mixed with the Ashwagandha root. Ashwagandha oil is known to relieve anxiety and stress and is a great sleep aid. You can use the massage oil for an all-over body massage, to relax aching muscles and relieve pain or simply to unwind after a hectic day.
HERBSFOREVER ASHWAGANDHA OIL
Sesame based oil
Great for lower back pain
Calming for the nerves
VATA OIL, PITTA OIL & KAPHA OIL FOR MASSAGE
These are the three main oils used in Ayurveda made specifically for each body type. All 3 oils are a mix of a base oil, usually sesame or coconut for the Pitta type, and a variety of infused herbs.
Vata Oil is ideal for normal to dry skin type and is a calming on the nervous system.
BANYAN BOTANICALS VATA OIL
Sesame based oil
To unwind. Use for massage
Moisturises dehydrated skin
Pitta Oil is ideal for warmer, normal and sensitive skin type and is soothing on skin irritations, swellings or peelings.
BANYAN BOTANICALS PITTA OIL
Sesame based oil
Cooling oil
Ideal for sensitive skin
Kapha Oil is ideal for oily skin and it is reinvigorating.
BANYAN BOTANICALS KAPHA OIL
Sesame based oil
Revitalising oil
Warming oil
---
MASSAGE OIL FOR HOME-USE – For Your Beauty & Care
The choice of massage oils for personal use depends very much on your liking and the smell you FANCY most. Other things to consider are your SKIN TYPE and the frequency of use.
So long as you use the same type of oil, you can buy larger bottles.
However, if you prefer to apply various types of oils, then it is best to buy smaller bottles. Home expelled oils are purer but they have a shorter shelf life (usually 9-12 months, depending on the oil type).
Many women prefer to mix drops of essential oils with a base carrier oil. Here are some base oils you can use;
BEST OIL FOR MOISTURISING SKIN
ALMOND OIL
Ground almond oil is an all times popular oil used since ancient times, and it is widely used in the West today. It is anti-inflammatory and has immune boosting properties besides other health benefits. It is known to improve complexion and skin tone.
PURA D'OR ALMOND OIL
Use as a face oil
Use to remove makeup
Use as a carrier oil
BEST OIL FOR MAKING SOAPS
VIRGIN OLIVE OIL
Cold pressed virgin olive oil should never be used in cooking as it looses its properties (ideally use in salads). However, it is a good carrier oil if you wish to experiment mixing your own massage oils.
Olive oil has abundant antioxidants and is anti-inflammatory.
MAKER & MERCHANT OLIVE OIL
Use for massage
Use for soap making
Moisturising
BEST OIL FOR MATURE SKIN
ROSE OIL or ROSEHIP OIL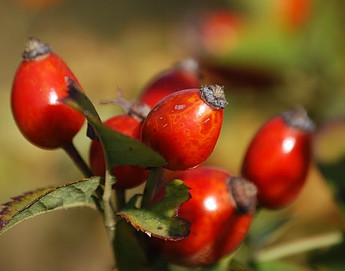 Rose oil (extracted from the rose petals) and Rose hip oil (sourced from the seed of the rose bush) are luxurious oils which are beneficial for all skin types as general skin care. Mostly popular with mature, dry and sensitive skin.
JUST IMAGINE; almost 30 roses are required to make just one drop of oil, and that is why pure rose or rosehip oil is usually high-priced.
Rose oil is rich in vitamin C, thus it has many positive qualities like moisturising, cleansing and also scar-reducing. The oil helps to reduce and prevent wrinkles, stimulate cells and regenerate and repair tissues.
VIVA NATURALS ROSEHIP OIL
Reduces scars
For dry and sensitive skin
Luxury oil. Improves skin texture
BEST OIL FOR SCARS AND ACNE
POMEGRANATE OIL

AUTHENTIC BY NATURE POMEGRANATE OIL
Soothes the skin
Softens the skin
Nourishing and anti oxidant
Pomegranate oil is a rich source of fatty acids, it is highly antioxidant and anti-inflammatory. This oil may help you reduce acne, eczema, and other skin conditions. The oil improves the skin elasticity and is recommended for anti ageing. Pomegranate oil may also lessen pigmentation and scars.
---
MASSAGE OIL FOR PROFESSIONAL USE
When selecting massage oils for professional use, in massage spas, you have to take into consideration the shelf life of the oil, as well as the quality and best value for money.
If pure and expensive oils are utilised this has to be compensated and the massage rates will be higher.
Some reasonably good massage oils that are commonly used in massage parlours are;
BEST BODY MASSAGE OIL FOR GLOWING SKIN
ARGAN OIL
Rich in essential omega-6 fatty acids and vitamin-E. In Morocco, it is a most beloved oil, synonym with beauty, and is commonly used in Hammams (the local traditional bath).
Argan oil is a luxurious anti-ageing oil, perfect to reduce fine lines, enhance skin elasticity and hydrate dry skin tones.
OGX ARGAN OIL
Rich in Vitamin E. Good for nails, skin and hair
Ideal for dry scalp
Good for curly hair
ALMOND OIL
Already described above, almond oil is also ideal for professional massage.
BEST OIL FOR FACE AND SKIN PROBLEM
JOJOBA OIL
Jojoba oil is one of the most commonly used oils in salons and in beauty products. It is anti-inflammatory and has been used for skin ageing, skin infections and a variety of other skin conditions.
---
A Thousand Benefits from Plant Oils
As you may have gathered, the use of plant based oils is not only limited to a source of self-love when you are extending the oil onto your skin; at the same time you are achieving a lot of health benefits.
I hope you have enjoyed this information and you will find it useful.
My favourite oils are coconut, sesame and rose hip oils. I still have to discover the pomegranate oil which seems promising (I have been experimenting with pomegranate tea lately and I love it).
Let me know what is your favourite oil and why?
Sources:
https://www.ncbi.nlm.nih.gov/pubmed/20129403 The Uses and Properties of Almond Oil
https://www.ncbi.nlm.nih.gov/pmc/articles/PMC5796020/ Anti-Inflammatory and Skin Barrier Repair Effects of Topical Application of Some Plant Oils
https://www.researchgate.net/publication/296419545_Pomegranate_seed_oil_A_comprehensive_review_on_its_therapeutic_effects Pomegranate Seed Oil: A Comprehensive Review on its Therapeutic Effects