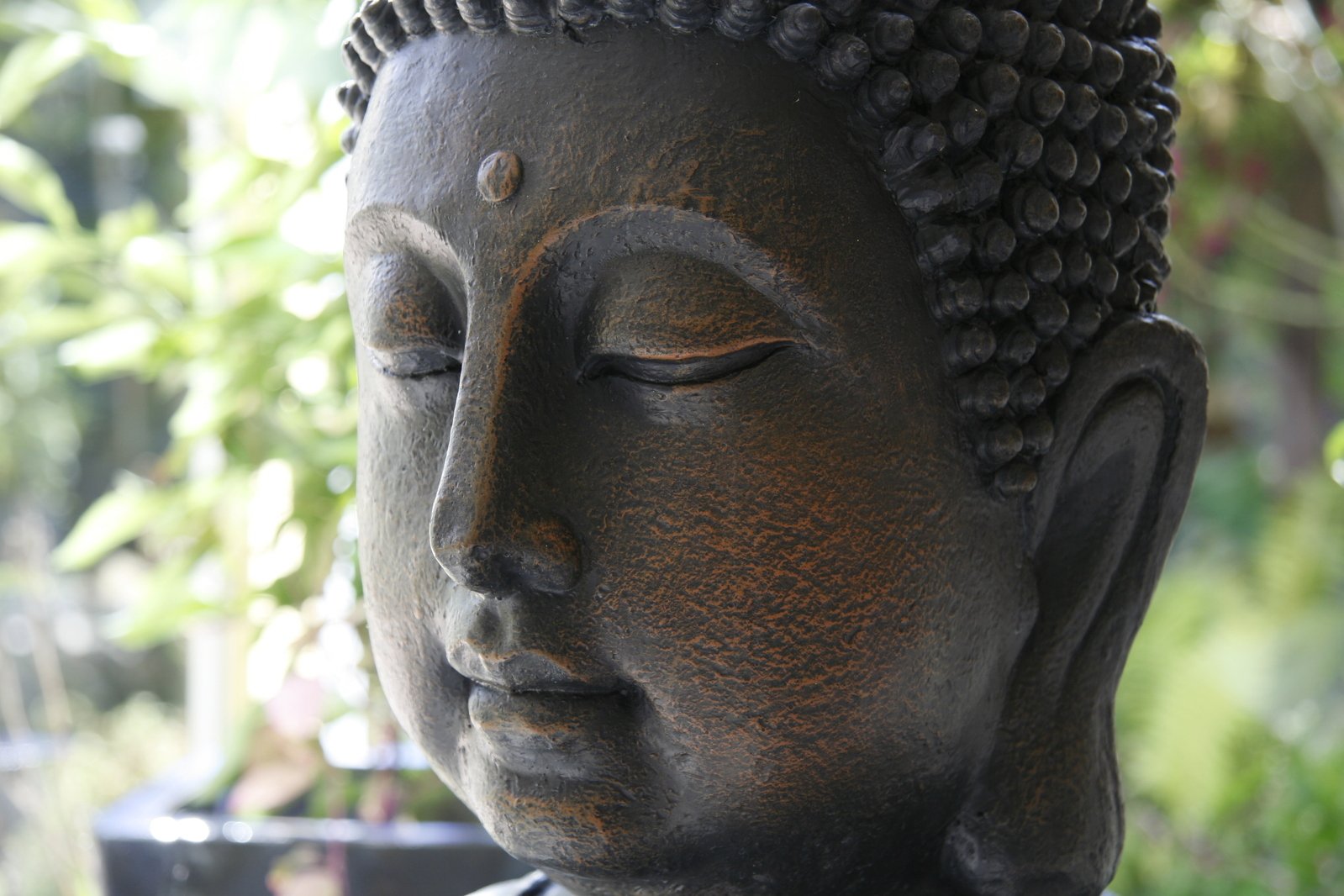 Getting A Full Body Massage | 3 Asian Techniques To Help You Restore Energy
Getting A Full Body Massage | 3 Asian Techniques To Help You Restore Energy
Getting a full-body massage can help you restore your energy. In this post, I give information on three Asian massage techniques that I recommend you try when you are feeling stressed.
I consider myself a minimalist in many ways, with an exception when it comes to self-care. Yes, I do love to splash out on relaxing products and services as I know they are beneficial to my wellbeing.
And you should do the same. Your health and inner beauty are your wealth.
As an example, I always make sure to book myself in for a massage after a flight, especially if it is a long-haul one. Besides getting my energies back, I also learn how different cultures master the massage technique. When I get back home, I normally look for an expert who can give the same type of massage.
Below are details of three different techniques from three well-known Asian countries that are popular worldwide.
All 3 methods are beneficial for the whole body system;
good for circulation
release knots that build up when you are stressed
It is hard to tell whichever is best as it depends on your fancy, but I like them all.
Check them out and let me know which one you like best.
3 Asian Body Massages – What´s The Difference?
The three methods embrace a holistic approach in that they treat the body, the mind, and spiritual wellbeing as a whole.
Each massage tends to be customized to every single guest.
Abhyanga Full Body Massage – An Indian Technique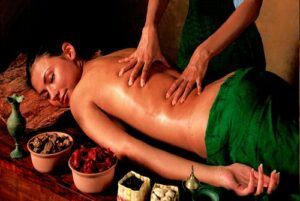 Abhyanga is an Indian massage technique, and you can read more about it here.
The most important feature of Abhyanga massage is the oil application. In Ayurveda, massage is considered an essential daily routine to improve your health.
When getting a full body massage for body maintenance, it is common to use pure oils on their own. Either sesame oil, coconut oil, or olive oil is recommended. However, in Ayurvedic clinics and during treatments, herbal medicated oil is generally used.
Abhyanga in Ayurveda is one of the 5 procedures included in the panchakarma detox therapy treatment.
A proper Ayurvedic detox program always begins with an Abhyanga massage. It is believed that toxic accumulation in the body is the main cause of many health problems, and Abhyanga massage acts as a lubricator to open your body channels and facilitates the elimination of bad toxins.
The Abhyanga massage is usually customized for every individual. This means that the pressure applied and the type of oil and the temperature of oil used depends on your dosha type and health condition.
Assisted Abhyanga usually starts from the head, continuing with the face, neck, shoulders, and back and then the rest of the body. You are usually naked during the massage except for your underpants. In most places, they give you the tanga-style disposable panties.
What are the benefits of the Ayurvedic Abhyanga massage?
Abhyanga massage is ideal for body maintenance and also for healing purposes.
Among the many benefits, of the Abhyanga massage;
Improves skin quality, keeping it young-looking and well hydrated.
Slows down the ageing process, and prevents early wrinkles.
Induces good sleep.
Strengthens the joints.
Manages stress.
Stimulates the nerves.
Improves circulation.
The end result of an Abhyanga massage is a peaceful and soothing feeling for both your physical and mental being. You will feel balanced and connected.
Tuina full body Massage – A Chinese Technique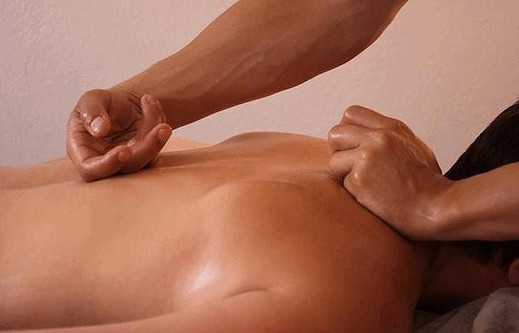 Tuina is more than 2000 years old, and the massage is based on the principles of ancient Chinese medicine. In this technique, pressure points on your body are massaged and stimulated to relieve you from pain and stress.
Tuina massage follows the guidelines of acupuncture without the use of needles.
Various massage techniques are applied to harmonize the flow of energy within your body, through the meridians of body canals, and help the internal organs to maintain stability.
Usually, the massage starts with light pressure strokes to loosen up your muscles. As the massage advances, the pressure will be more focused, and more strength is applied where you need it most.
One movement will progress into another continuously throughout the massage. Tuina can be received wearing clothes or undressed except for your underpants.
The movements are usually fast and some Tuina massage techniques used are;
Rowing to start the massage. It relaxes the body and increases circulation.
Finger and thumb manipulation. Pressing on the acupoints and the vibration tends to go deep down.
Circular kneading with the thumb along the meridians (channels). Also, kneading with the knuckles along both sides of the spine.
Squeezing is a method used mainly on tight areas and the muscles on the neck, shoulders, and upper back areas.
Rocking with the palm helps boost circulation in the area and also stretches and softens the body tissues.
Tuina massage is not exactly the most relaxing as it may hurt a bit during the massage session. Due to the fast movement of the massage strokes, your whole body is moving and there is no way you can relax. 
Of course, you can tell the therapist to use less pressure but Tuina is more of a healing massage and ideal for when you have pain, muscle knots, or for people who practice sports and have tight muscles.
Tuina massage is recommended when you have a locked shoulder or stiff neck, or even dorsal pain from long hours sitting at a computer and you are forward bending most of the time.
The end result after a Tuina massage. If you were in pain before the massage, most probably you are going to feel more pain right after the massage.
But do not let this put you off. When the pain eases off in a day or two, this is when you get that sensation of balancing and relaxation within.
Thai Body Massage – Naturally From Thailand
Traditional Thai massage was initially created as a combination of Indian and Chinese massage, and it was introduced in Thailand by Buddhist monks years ago.
It is a mix of assisted yoga postures and pressure techniques.
By focusing and working on the energy lines or meridians of the body, Thai massage is meant to help you relax and release muscle tension, besides stimulating circulation and restoring your energies.
Thai massage is received on a futon or on a thick blanket, directly on the floor. You are usually provided loose-fitting pants and a shirt to put on before the massage. Traditional Thai massage is received with your clothes on.
Starting with the feet and moving upwards – I love this bit and I find it so relaxing. You are lying down and the therapist is kneeling beside your feet. The therapist twists your feet in the opposite direction towards the floor and applies his/her body pressure on them.
You can actually try this on your bed or when lying down. Just stretch out your legs and then curve both your feet outwards and press your toes towards you. It stretches the calf muscle and feels really good. Try it out!!
Hands, elbows, forearms, and also feet are used to give the traditional Thai massage. Due to men being normally stronger, male therapists tend to give massage to male clients and female therapists to female clients. However, a professional therapist would know how to apply the correct pressure, and you would not mind if it is a male therapist giving a massage to a female.
There are a lot of intertwined postures during the session and the therapist also uses the feet to push and press against you, whilst pulling with the hands in the opposite direction.
Thai massage is more intimate as, unlike other massages where you have the therapist using just the hands and arms, in Traditional Thai massage there´s a lot of body-to-body contacts. Literally, you have the therapist moving on top and around your body doing stretches (assisted yoga postures) and applying pressure (on the acupressure points) at the same time.
It is, however, discreet and it should not bother you because you are wearing clothes.
Thai massage is lovely and usually very effective. The end result; can have two opposite results on you. It either boosts your energy levels or quietens you down.
Which Massage Technique Do YOU Like Best?
Some western therapists tend to combine techniques, especially if they studied various types of massages, and that is the reason why many times you cannot tell the difference between one and another.
One example is the stretching, lifting, and circulation of the leg from a Thai massage during a Tuina massage. At the same time, Asian therapists prefer to stick to their own traditional and professional techniques.
Here is one recommended stretching technique that I would like to share with you today. It helps to stretch the dorsal and lumbar muscle area.
You can do it by yourself, and it is really beneficial.
Lie down on your back, and relax
Breathe in and out a couple of times
Stretch your legs
Bend your left knee and twist it over the right leg. Reach your left foot to the ground
Twist your head to the right
Hold your left foot with your right hand, and stretch the left arm to your left side
Slowly, move your right hand from your foot to your left knee, and pull it down as far as you can
You should feel the pulling on your lower back and dorsal area. Then switch legs and do the same on the other side. Try it, it feels divine if you are in pain.
Don´t you feel like getting a full body massage right now?

My suggestion is that you shouldn't wait until you need a massage. Take care of yourself and benefit from the massages to maintain your good health and longevity.
I hope you have enjoyed this information and please do share it with friends and family. Massage is beneficial to our well-being, body, and mind.