9 Best Body Shop Products for Dry and Sensitive Skin
9 Best Body Shop Products for Dry and Sensitive Skin
Are you having dry skin this winter, or perhaps you are noticing more sensitive areas on your face? We can recommend these 9 best Body Shop products for dry and sensitive skin – they will help you hydrate your facial skin in the most natural way.
Dry skin is a result of lack of hydration in the epidermis, the sign of ageing, an inherited gene pattern, or can even be caused by direct exposure to the sun and harsh weather, as well as central heating during winters.
Dry skin can also result from the misuse of the correct product according to your skin type, and can even be a consequence of hormonal changes.
A healthy diet plays an important part in keeping your skin hydrated. Next in line is the use of the right products for your skin type.
We have selected and listed below the best body shop products for dry sensitive skin, to save you from having to do the research yourself.
Shea butter, coconut oil, camomile, and hemp are some of the natural products used by The Body Shop® in their natural product range for dry skin and sensitive skin types.
So here are the products you have been waiting for.
This post contains affiliate links and I may earn a small commission when you click on some of the links at no additional cost to you. As an Amazon Associate, I earn from qualifying purchases. Thank you for your support. For more information please see my disclosure here
A quick list of the best Body Shop products featured followed by more information.
9 Body Shop® Products for Dry Sensitive Skin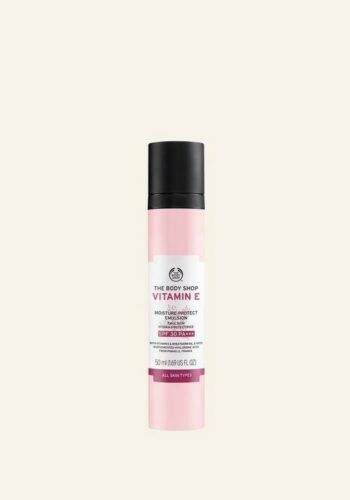 Product Description: A high-quality product that performs well at an affordable price. Among other ingredients and including Vitamin E, it also contains organic Aloe Vera that is sourced from Mexico. Aloe is well-known for it´s soothing and calming properties.
A little dab of the cream is sufficient to moisturise your face and neck. It is ideal for dehydrated skin and also for combination-oily skin since it is not too thick and does not leave any oil. The cream texture is silky smooth with a nice aroma.
Design and Quality: It comes in a convenient small bottle pump that makes it very comfortable to apply since a pea-size is enough to moisturise face and neck. It is also hygienic to use.
Features:
Contains Vitamin E & Aloe Vera.
Sun Protection SPF 30.
Lasts long. Good value for money.
The pump application makes it ideal to carry in your bag or when travelling.
Great reviews
---
Product Description: A combination of three best natural oils makes this lovely Oils of Life product. It contains cumin seed oil, rosehip seed oil, and camellia seed oil.
The three potent oils will together revitalise and rejuvenate your skin and reduce the fine lines of ageing.
Design and Quality: The golden liquid is presented in a small elegant tub with a black lid. Use a small pea-size amount in the morning and in the evening and it will last for months.
Do not apply just before make-up as it may be a little greasy (only if you have oily skin), but never skip the evening application as it helps regenerate your cells all night long.
Features:
Contains Rosehip seed oil, with omega 3 and fatty acids, the best oil for ageing skin.
Cumin seed oil to protect your skin.
Can use if you suffer from rosacea.
---
Vitamin E Moisturizing Tissue Mask
Product Description: A one time use hydration fix 15-minute sheet mask. Freshen up and revitalise your skin with this combination of aloe vera, wheat germ oil and hyaluronic acid.
Your skin will love it, and feels soft and smooth after each use.
Design and Quality: The sachet is for single-use, and the sheet mask is biodegradable.
Make sure you pat massage the liquid into your skin, using your fingertips after removing the mask.
Features:
Enhanced with wheat germ oil, aloe vera and hyaluronic acid.
Hydrates skin in just 15 minutes.
A quick pampering and relaxing treatment.
---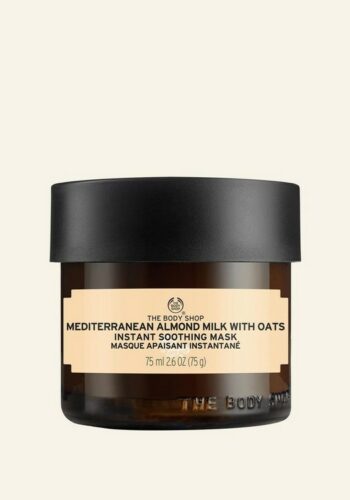 Product Description: 100% vegetarian Mediterranean almond milk and oats make this soothing mask suitable for sensitive skin. It also contains aloe vera and shea butter to soothe and soften your skin.
Besides exfoliating it will relieve your skin from itchiness and tightness.
Design and Quality: The tub is convenient to use and store, and you can see results from the very first use. Exfoliating and soothing in one sitting.
Apply a thin layer and leave in for 5-10 minutes for best results.
Features:
Enriched with oatmeal and organic almond milk.
100% vegetarian.
Contains aloe vera and shea butter.
Ideal for sensitive skin. It calms the redness and blemishes.
---
Hemp Overnight Nourishing Rescue Mask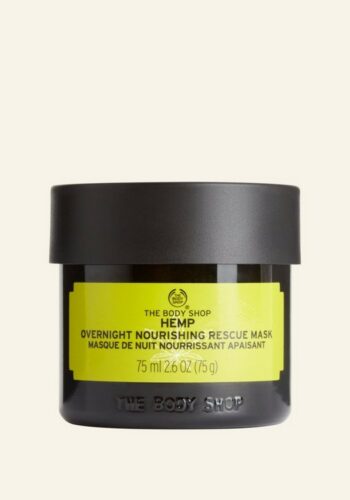 Product Description: Hemp Seed or Cannabis Sativa oil is the main ingredient that helps you hydrate your skin when using this overnight bright green coloured mask.
Restore your dry skin while sleeping and wake up with a revitalised and supple skin.
Design and Quality: The Body Shop® convenient tub makes it easy to dip a brush and spread on your face before bedtime.
Smear on your face and leave in for 5-10 minutes. Then wipe away the excess and leave the rest on to work its wonders during the night. Wake up with a fresh and revitalised skin.
Features:
Enriched with hemp seed oil and aloe vera.
Intense hydration for 72hours.
Makes skin really soft.
Expect to be complimented on your radiant skin after use.
---
Oils of Life™ Intensely Revitalizing Facial Oil
Product Description: Three drops of this luxury mix of beauty elixir is all you need for a rejuvenated skin feel.
Black Cumin Seed Oil
´Liquid Gold´olive oil
Camelina seed oil cold pressed from the Gold-of-Pleasure flower seed.
The luxury combination restores the most dull and dry skin.
Design and Quality: The tiny and elegant bottle comes with a pipette as you only need 3 drops to put on your forehead, cheeks and neck and massage in gently, to see great results as it soaks into your skin.
Features:
Enriched with black cumin seed oil, olive oil and camelina seed oil.
A bit expensive but it lasts long.
Restores the dullest and dry skin.
Good for mature skin.
Bottle with a convenient pipette, so it is hard to waste.
---
Camomile Sumptuous Cleansing Butter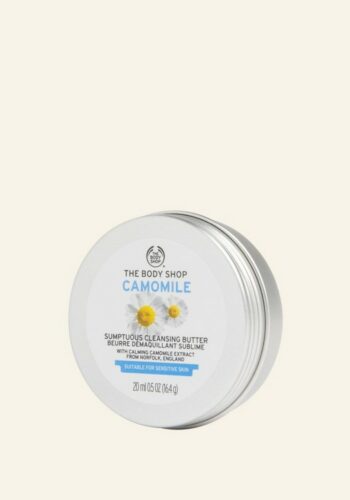 Product Description: Camomile extract is the main ingredient in this lovely cleansing product.
It is gentle on the skin and cleanses thoroughly.
If you have sensitive skin and are looking for an effective product to remove all your make up, then this is for you.
Design and Quality: The camomile cleansing butter comes in a small round tin, convenient for travel.
Simply apply to a dry face, and massage into your skin. Rinse with water, or wipe out using a warm wet cloth.
Features:
Camomile extract soothes your skin.
It removes all makeup.
Makes skin really soft and glowing.
Ideal for mature skin, as it does not leave skin dry.
---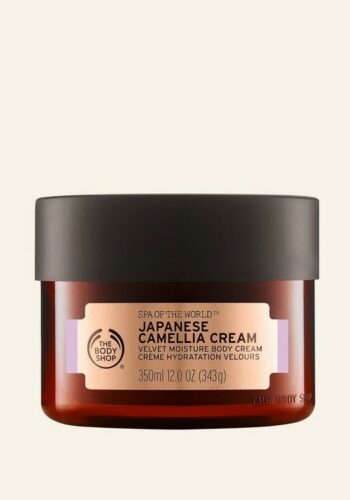 Product Description: Within the beauty range – Spa of the World™, we find the Japanese Camellia Cream, enriched with Camellia oil, used in ancient times by Japanese women to moisture and soften their skin.
This rich and velvety moisturiser, enhanced with the delicate aroma of the Camellia flower is both calming and relaxing.
Design and Quality: The packaging is the typical elegant jar with the dark lid by The Body Shop
The cream soaks into your skin and it dries quickly, you can apply it right before getting dressed.
Features:
Enriched with Camellia flower oil from Japan.
It relaxes body and mind.
Makes skin really soft and smooth and leaves a beautiful scent on your skin.
A real treat for dry skin.
Not greasy.
---
Hemp Protective Lip Balm
Product Description: This is another favourite product we feature with hemp seed oil to protect and hydrate your dry, chapped lips.
Some claim to find this lip balm soothing for dry patches on the face. It can heal cracked lips overnight.
Design and Quality: The lip balm comes in a tiny tuby that lasts.
Dab and massage onto your lips when required, or apply it before bedtime for smooth lips in the morning.
Features:
Enriched with hemp seed oil rich in fatty acids.
Keeps the moisture on lips.
For dry, sore and chapped lips.
Dermatologically tested.
---