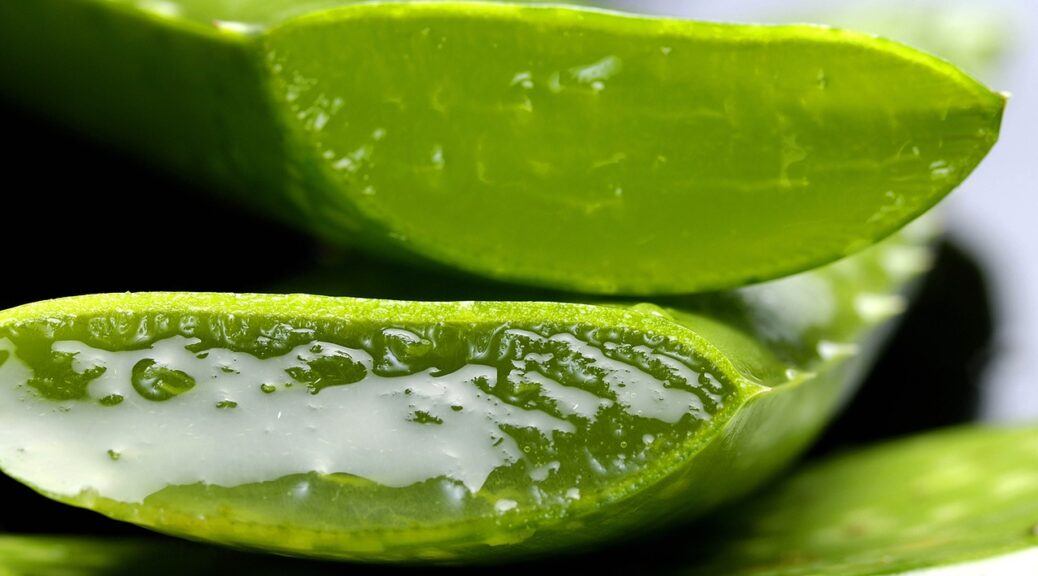 What Are The Uses of Aloe Vera – Properties, Benefits & Aloe Products
What Are The Uses of Aloe Vera – Properties, Benefits & Aloe Products
The Aloe Vera is a well-known plant with many remedial properties. Read on to discover what are the uses of Aloe Vera.
The Aloe plant was very new to me, and I discovered its use at a Chinese salon when I went for a facial massage. The therapist massaged my face directly with the leaf that was full of aloe gel. The feeling was both refreshing and hydrating.
After that experience, I did some research to find out more about the uses and benefits of Aloe Vera.
Today I will share information about the plant and will explain how to extract the gel and apply it onto your skin, face and hair, and it is also possible to consume the gel.
The Aloe Plant & Its Properties
The traditional medicinal aloe vera plant is called Aloe Barbadensis Miller. Its origin is from Africa where it grows naturally, although it is nowadays cultivated in many warm and dry countries as Aloe Vera does not like the cold weather.
The plant in the picture below belongs to my parents´.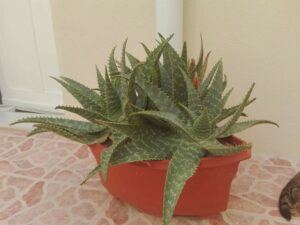 I recall taking a small leaf from a plant that I had at home which had nearly died and gave it to my dad. It took 3 months for the plant to sprout, but my dad managed to rescue it and it has now grown into an overflowing wild plant replete with aloe gel.
THE Aloe plant is rich in vitamins and minerals, enzymes, sugars and fatty acids. Based primarily on traditional uses, there are many favourable results and the plant has proved to be effective.
In fact aloe is nowadays widely used in dermatological care products.
What Are The Benefits of Aloe Vera
The Aloe Vera gel can treat a variety of skin conditions including scars, burns, skin bites, rashes and acne.
It can be used both as sunblock and after-sun moisturiser as it has a cooling effect and soothes the skin.
It has numerous health properties; antiseptic, anti-inflammatory, detoxifies, good for gums and mouth health.
Aloe Vera hydrates the skin and keeps it young-looking.
How To Use Aloe Vera Leaf – Extracting Its Gel
Cut the leaves off the plant when it is properly grown; do not slash the baby leaves.
It is advised to drain the leaf first by letting it sit for a while and let it drip on its own. This is to bring out any of the yellow gel it might have, that is considered toxic. In case, you eat any of it by mistake there is a chance you end up rushing to the bathroom as it is a laxative.
Then you cut along the sides and;
a) either split it in half and then again into block pieces to be able to apply it onto your skin with the peel on OR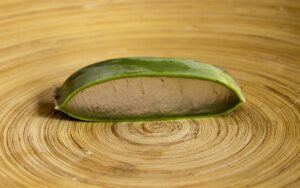 b) also slice off the peel on top and bottom and you will end up with the thick pulp in one long slab.
You will be amazed at the amount of sticky gel that comes out of one single chunky leaf.
Do a Test First
Before applying the aloe gel onto the skin make sure you test a small area first (say on your hand) to check if you are allergic, since direct use may cause irritations.
Can You Consume The Aloe Gel?
The gel is safe to eat as long as you clean the Aloe leaf well.
If you plan to eat the gel then it is good to soak the pulp in water to eliminate any residual yellow toxic gel. And remove all the green peel of the gel.
How to Apply
Method a) above is very easy as it is ready to use. You just apply it to your face and skin, rubbing until you dry all the gel from the leaf. It does feel sticky on your skin but it dries up quickly. It has that strong smell of green and nature, and I do like it.
For method b) you can cut the aloe slab into pieces and blend it to make juice or you can cut it and put it in the fridge for later use. Store it in an airtight bowl or container and it may last for up to 7 days or so.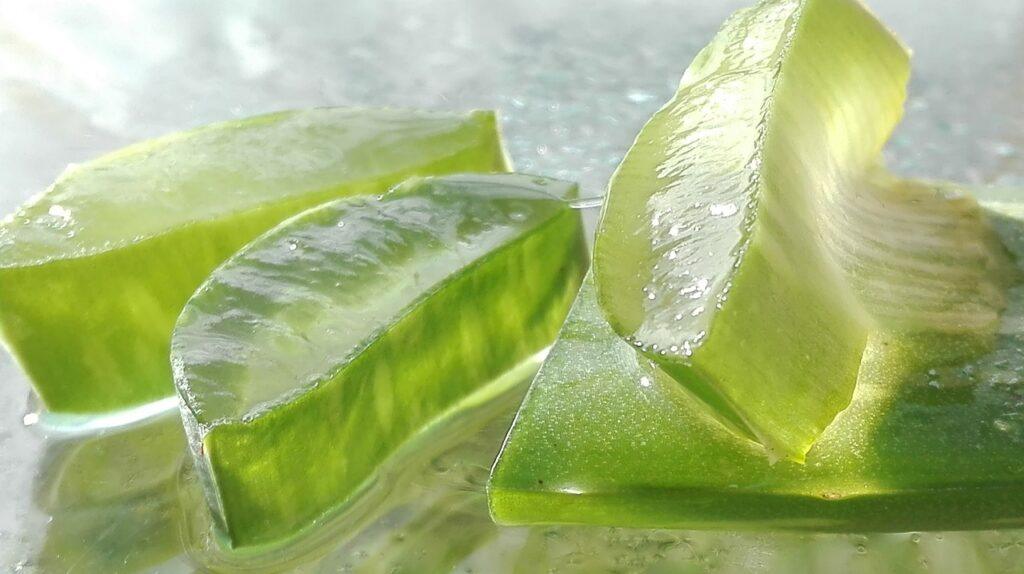 How To Feel and Look Younger – Hydrate Using Aloe Gel
Aloe gel is perfect as you can hydrate from within by drinking the juice and also moisture on the outside by applying it to your hair, skin and face.
Detox. Make a smoothie and drink it. I also buy aloe vera drinks from Latin shops usually and it has small pieces of aloe gel in them. I do not take soft drinks and I find water too bland at times, so especially when I walk-exercise I carry a bottle of Aloe King drink.
Here is the aloe drink. I recommend the original one. The new flavoured ones taste awful though it all depends on your taste.
Mix it with yoghurt. I was once walking on the main road here in the city and was stopped and asked if I wanted to participate in a survey at a nearby hotel. They made me try various flavoured yoghurts mixed with aloe vera juice. The taste was a bit peculiar, a flowery taste, but the idea is good. I am not sure if the product is out on the market as I´ve never spotted them anywhere. But hey they did give me the idea to mix the aloe gel with yoghurt at home.
Get soft and healthy-looking hydrated hair. Mix aloe gel with coconut oil in a blender and apply it to your hair. Cover with a shower cap.
Apply it as a face mask and enjoy the skin elasticity.
Use the gel to hydrate your hands.
Relax and wait for the first complement on your youthful look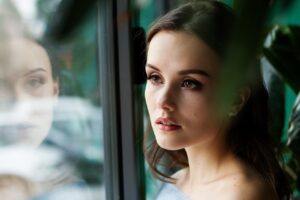 Aloe Vera Skin Products
Body Gel
A pump bottle for easy use
Aloe Vera Face Product
Peel off mask
I hope you find the information useful and you can benefit from it.