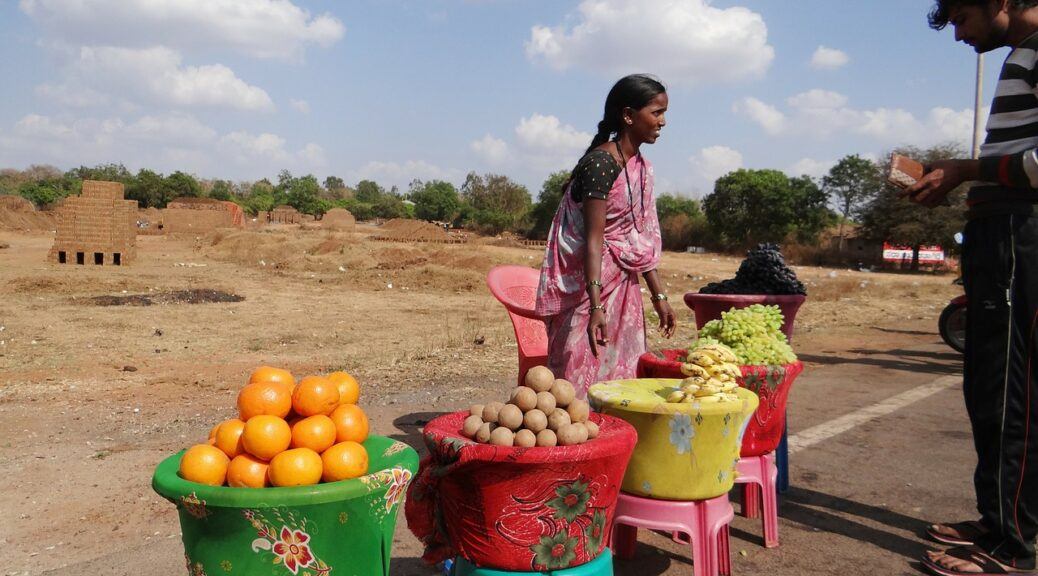 Exotic Fruit Nutritional Benefits – Amla, Noni, Durian & Mangosteen
Exotic Fruit Nutritional Benefits – Amla, Noni, Durian & Mangosteen
IN this article I will highlight the exotic fruit nutritional benefits besides describing the fruit itself.
IN my opinion, one of the joys of travelling is having the opportunity to wander around the vibrant local markets and discover the local produce of the country you are visiting.
Here are 4 of the exotic fruits I came across during my travels in Asia and the South Pacific. I tried the Noni in Fiji and had the luck to discover Amla in South India, liked the Durian fruit in Sri Lanka and relished the Mangosteen in Thailand.
Possibly the first fruit, the AMLA, is one of the smallest and most potent tropical fruit. The next two, NONI & DURIAN have quite a bizarre shape and look, but they are beneficial to your health.
The last fruit listed is the MANGOSTEEN fruit that is YUMMY delicious, apart from being healthy.
---
Amla Fruit Health Benefits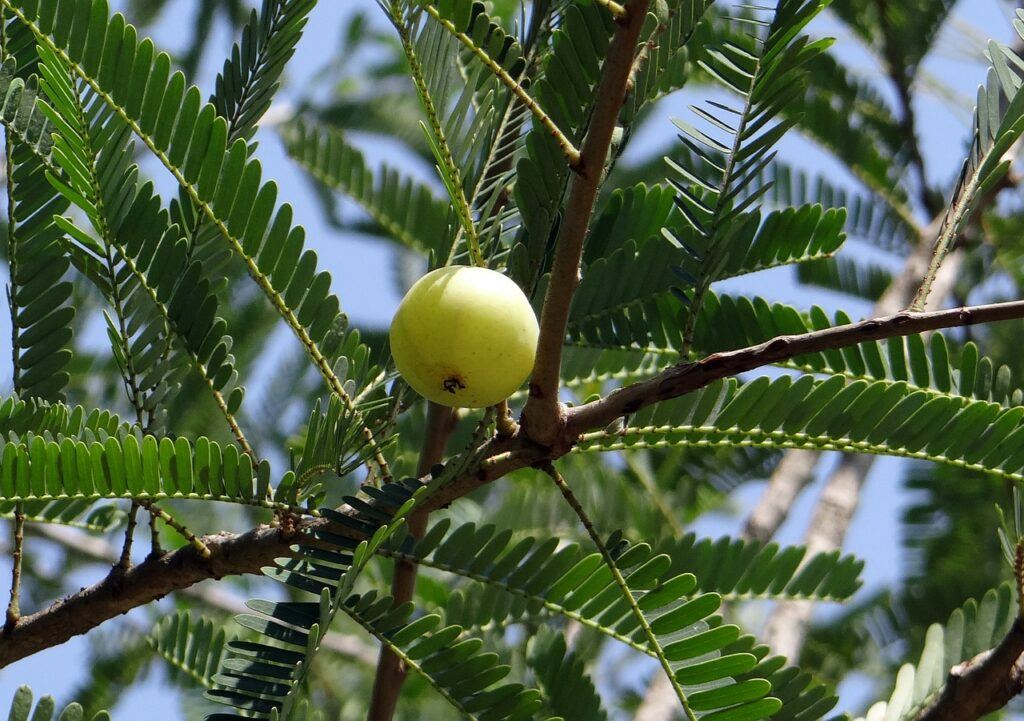 Amla, (Emblica Officinalis), also known as Amalaki or Indian gooseberry, due to its shape is a tiny, hard and round green fruit with many nutritional properties.
Primarily native of India and some other South-East Asian countries and parts in the South of Africa, it is one of the most important plants used in Ayurveda, the Indian traditional medicine.
I ate this valuable little fruit on very few occasions when travelling in India as it is hard to come by. Amla fruit has a sour and astringent taste and it is not pleasant to eat but it´s worth the effort due to its good deal of health benefits.
Just by having two Amla fruit or its juice daily is enough vitamin intake. However, if you wish to take more, then make sure to drink lots of water after as too much vitamin C tends to dehydrate you.
Chyawanprash is made from fully ripe amla fruit and is a good dietary supplement to increase your energy
Amla – The Benefits
Amla fruit and juice is very nutritious and among the health benefits;
Increases metabolic health
Decreases the risk for cancer
Antimicrobial
Anti-inflammatory
Rejuvenates
Rich source of vitamin C
Enriches hair growth and pigmentation.
---
Noni Fruit Health Benefits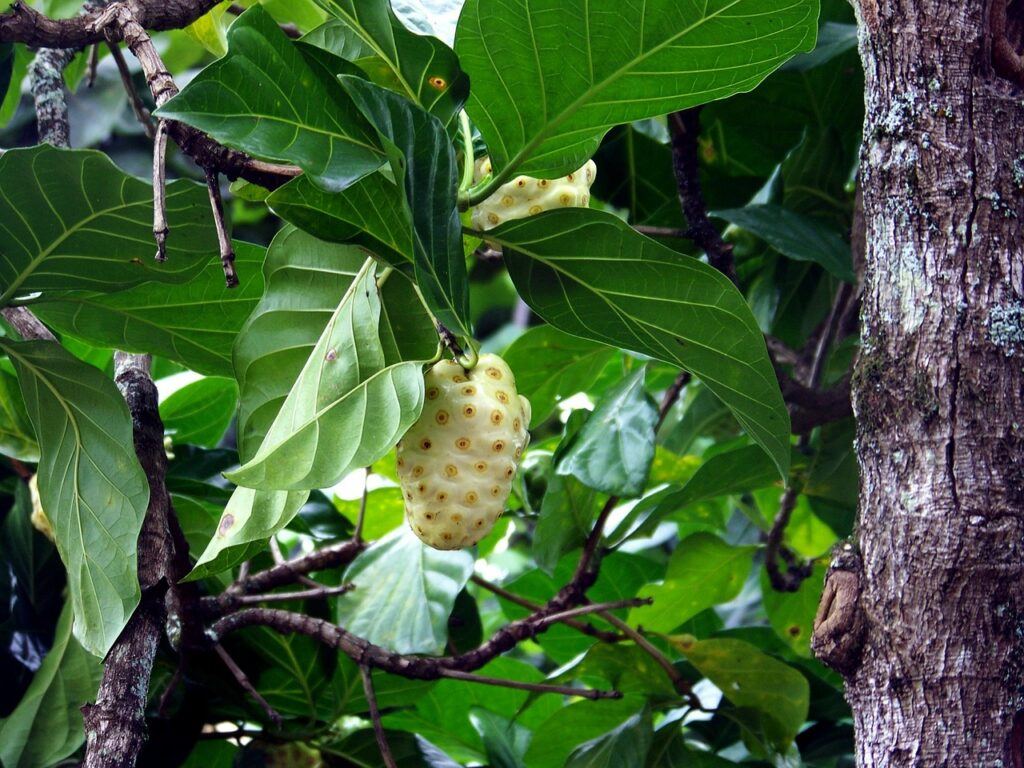 The Noni (Morinda Citrifolia) fruit also called Indian mulberry is native to the islands of Fiji, Tahiti & The Cook Islands in the Pacific. It grows in abundance in Fiji.
The noni tree is a member of the coffee family and it is a medicinal plant: In Fiji, it is utilised as herbal and traditional medicine. Both the fruit and leaves are good for medicinal purposes. The leaves can be used to make therapeutic tea and also make a good band-aid.
The noni fruit has a pungent and strong odour and bitter taste. For this latter reason it is also known as ´vomit fruit´.
It is an organic fruit and in Fiji, the processing of the noni juice is all carried out naturally, usually, the fruit is picked and put in an airtight container and heated naturally in the sun.
Noni – The Benefits
The noni fruit has many nutrients and thus a good deal of health benefit;
Anti-ageing benefits
Boosts energy
Builds the immune system
Relieves joint pain
Improves skin condition
---
Durian Fruit Nutritional Benefits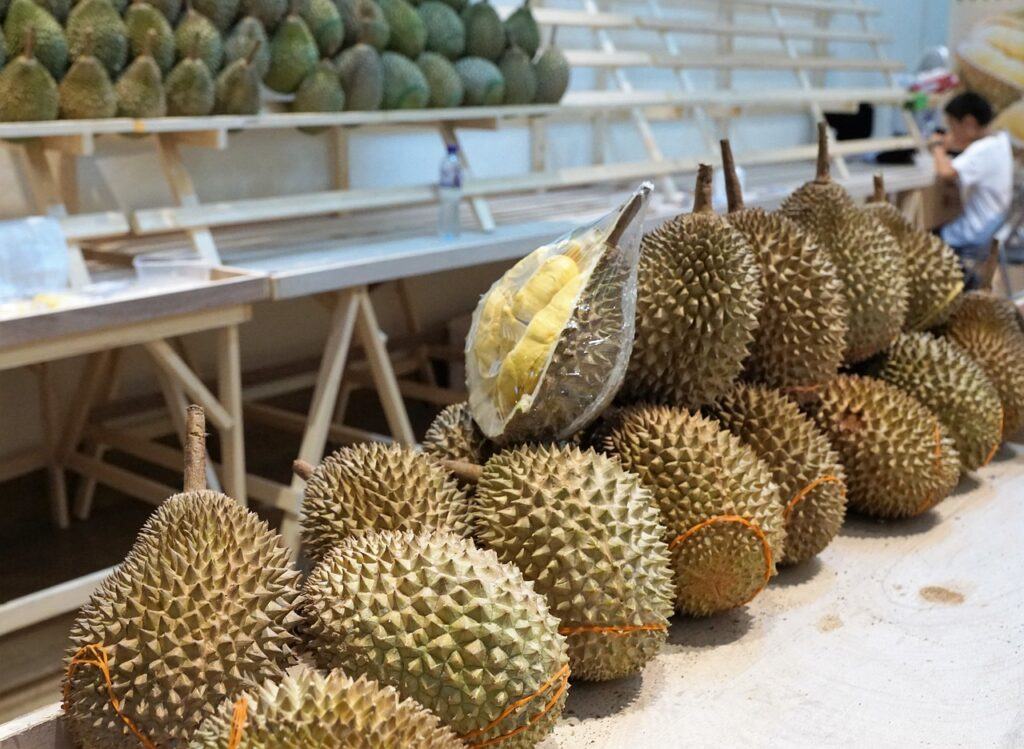 Durian (Durio), also known as the king of fruit, grows in South East Asia, mainly in Malaysia, Indonesia and Thailand. There are many varieties of the Durian fruit.
Durian is big and has a round or oval shape with spiky skin. The fruit inside is golden yellow colour with waxy and sometimes wrinkled skin.
The fruit has a kidney or bean shape and it is pulpy and fleshy, soft and creamy. The taste is sweet with sometimes a bitter flavour. South-East Asians go crazy for it and call it the ice cream fruit as when fresh the flesh tastes of vanilla or custard and the texture is like soft cheese or butter.
The imported Durian we generally find in the west usually has a different taste, sometimes an ugly smell and more bitter taste because it has been frozen and with the Durian, it is common that the taste changes over time. It is best to eat Durian immediately after it has been plucked or a couple of hours later.
Durian – The Benefits
Durian is rich in vitamin C and vitamin B, minerals, carbohydrates and dietary fiber and among the benefits;
Reduces wrinkles
Delays ageing
Increases the energy
Natural anti depressant
Aids the digestive system
Boosts the immune system
Improves sleep quality
Aphrodisiac
---
Mangosteen Fruit Health Benefits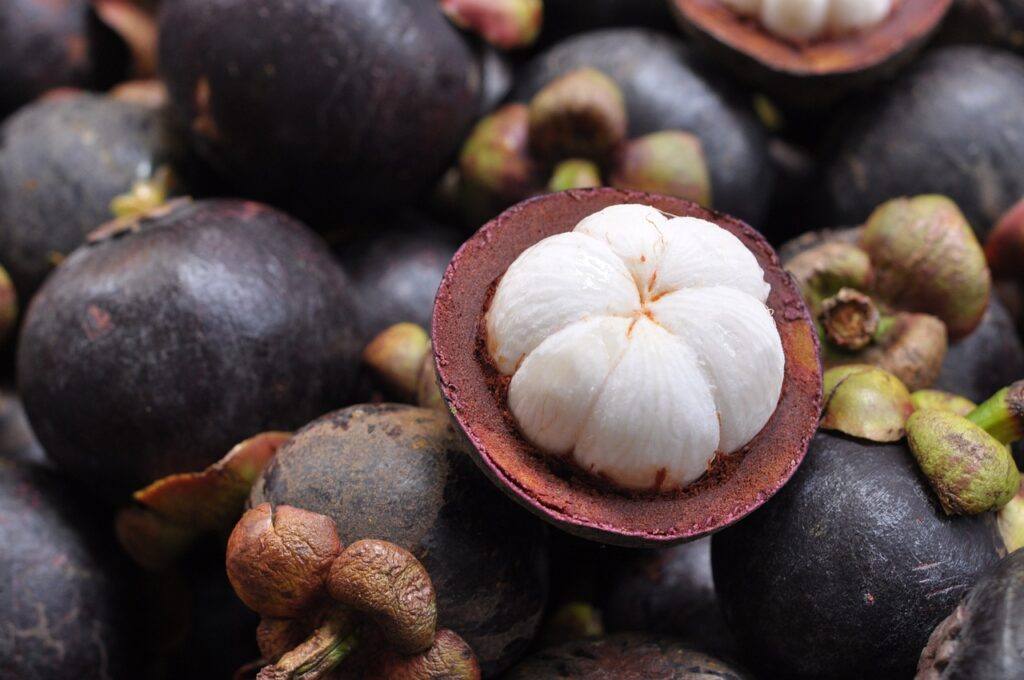 Last but not least is the Mangosteen, my favourite of all 4.
Mangosteen (Garcinia Mangostana), also known as the queen of fruit in South East Asia where it is to be found, mainly in Indonesia, Thailand and Malaysia.
It is of a purple colour and the skin is as hard as a rock. On the outside, it also has a nice flower at the bottom and its petals usually specify the number of paps that make up the fruit inside. The fruit is white, soft, delicate, and slightly sour but has a very sweet taste; it´s juicy and pleasant to eat. The taste can somehow be compared to that of the lychee.
Mangosteen – The Benefits
Among the a good deal of health properties we find;
Antioxidant
Anti-bacterial
Antifungal
Anti-inflammatory
Improves digestion
Boosts energy
Treats diarrhoea
Helps in weight loss
---
Conclusion
Rich Fruit Are Hard To Resist
In summary, the four different fruit described above NONI, AMLA, DURIAN & MANGOSTEEN are rich in antioxidants and help fight free radicals and delay ageing. They are all abundant in vitamins and minerals and can improve your quality of life by keeping healthy, sleeping better and also reduce extra fat.
Including them in your diet will improve your overall immunity and you will have more energy to deal with the day to day hectic lifestyle.
The only drawback is that these exotic fruits are not readily available in most countries and so we cannot easily obtain them and gain from the numerous health benefits.
Are you lucky enough to have them available in your area? Tell me how you like these exotic fruits if you have tasted any.
Sources & for further information: