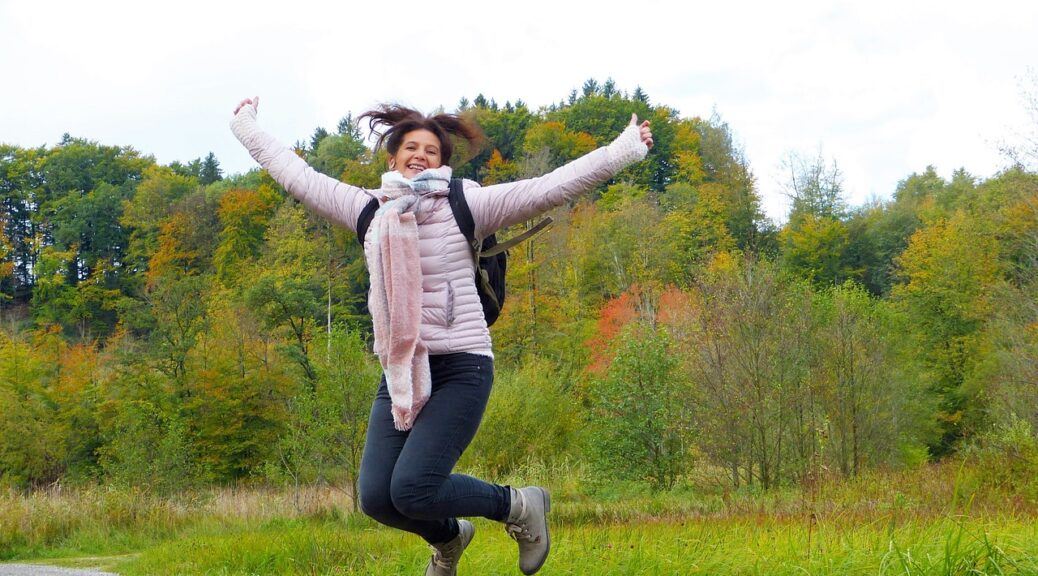 How Can I Improve My Immune System Naturally? 10 Tips
How Can I Improve My Immune System Naturally? 10 Tips
In the forthcoming change of season, it is advisable to reinforce the body system because if you have a weak immunity it is much easier to come down with a cold and flu, cold sores and herpes or any other infections. So how can I improve my immune system naturally? This article will give you some recommendations that have proved to be effective.
Our defense system protects the body from the various invading germs and viruses. Unless we are extremely healthy and strong, our immunity slows down during harsher weather. Thus, we need to have a vigorous immune system to be able to resist any malaise.
fatigue
emotional stress
muscle pain
depression
inflammation
brain fatigue
sleeplessness
Keep the below check list at hand;
What Can You Do to Rebuild Your Immune System Fast?
Natural Remedies
1. Sleep well and enough
Make this on your number one list to accomplish. I don´t know about you, but I am the type of person who cannot function unless I get my 8 hours of good and restful sleep. And when I don´t sleep enough during some days I feel I am more prone to fall ill.
Lack of sleep obstructs the natural regenerating cycle that make it possible for our bodies and mind to function properly. Inadequate sleeping makes you get stressed easily and become fatigued in the long run.
2. Increase Vitamin D with UV Sunlight 
At least half an hour of daily natural sunlight is recommended. Lack of Vitamin D increases susceptibility to infection. I have experienced this myself as I was deficient of Vitamin D for a period and I noticed it took my body longer to heal, when for example you get a little scar or cold sore. I managed to deal with it using natural methods as when I was initially taking Vitamin D supplements, as recommended by my practitioner, I got other side effects and it did more harm than good.
---
Food To Boost Your Immune System
3. Manuka Honey
Manuka honey is recommended but any raw organic honey will suffice for boosting the immune system. Manuka honey uses a grading system of UMF and MGO (more details about this in another post on Manuka honey).
I am a great worshipper of Manuka honey as it has worked for me in many ways.
4. Probiotics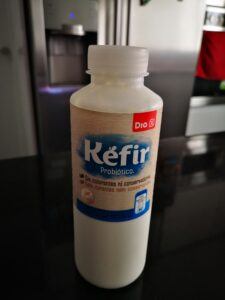 Yoghurt, Kefir and other fermented food Include probiotics in your diet to increase the good bacteria in your gut. I have found kefir more potent than yoghurt and I suggest you try having it on a regular basis all year round.
5. Eat seasonal fruit available where you live
Though some fruit have more properties than others, like the exotic fruit, however eating seasonal fruit available where you live are also beneficial. Scientific studies indicate that both fresh fruit and vegetables enhance the immune cells.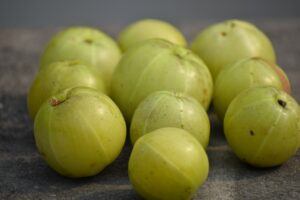 Vitamin C: As soon as you feel you are about to fall ill, increase your intake of Vitamin C. The Amla fruit is know as ´super fruit´ and is equivalent to 20 oranges as regards to Vitamin C level. Unfortunately it is not easily found everywhere but it also comes in different formats (see further down in Ayurveda hints).
6. Increase Magnesium
Magnesium is an important micro nutrient and a proper amount should be included in your diet. These veggies, fruit and nuts are great source of Magnesium; figs, dates, bananas, mangoes, eggs, avocado, nuts and seeds, green leafy veggies, and of course fish…
7. Spices
Add turmeric, black pepper and garlic when cooking. Chew on ginger if it´s not too strong for you, else take ginger tea. Ginger root can also be added to your dishes when cooking. All these have anti inflammatory properties.
---
Herbs To Boost Immune System – Across The Counter Ayurveda Products
Rasayana. In Ayurveda the term Rasayana refers to the replenishing of our body tissues and organs through the application of herbal treatments used to increase our resistance to infections. Ayurveda is now being more widely recognised worldwide.
Here are two ready made mixes of spices, fruit and plants most commonly used in Ayurveda. I take Chyawanprash every now and again for immune building.
Chyawanprash is a thick marmalade paste and very sweet. The texture is a bit coarse although it depends on the brand. This main ingredients of Chyawanprash are the AMLA fruit, honey and sugar and other spices.
9. Triphala
Triphala is to be found in powder and tablet form, and it is a combination of 3 Indian fruit, thereby the name, Tri (3) & phala (fruit), which are amalaki, bibhitaki and haritaki.
10. Ashwagandha Oil
This oil can be used to nourish and strengthen the muscles and tissues by applying a self massage. The Ayurveda oil soothes tired muscles and reduces stress and anxiety.
Ashwagandha is a plant utilised in Ayurveda medicine in India and it is used to reduce inflammation and to treat many other health issues. I apply the oil whenever I find the chance, ideally before sleeping, simply to unwind after having a long day, or even if you spend the day hiking or doing your errands out and about or maybe after a workout; it feels good on the muscles and also calms the nerves.
---
And Finally
I hope you find this information useful. Many times we can avoid many illnesses by improving our diet and take care of ourselves on a daily basis. We are rushing around most of the time and it is easy to forget the importance of our health until we have more serious symptoms.
Can You Rebuild Your Immune System?
The quick answer is YES.
Remember, there is no magic button to turn on and off your immunity whenever you need it, it requires time to build up and it is your responsibility to keep healthy.
Note: Please note the above information is based on my own experience of using the products and how I benefit from it. You should not use the information to treat any health problem without first consulting your doctor. Also, I never use all the above at the same time. I tend to listen to my body and how it reacts. Give it at least 3 weeks to see if a product works on you.

Marisa
Anti Ageing Tips for Women – Beauty & Wellness
This post contains affiliate links. For more information please see my disclosure here
Sources:

https://www.ncbi.nlm.nih.gov/pmc/articles/PMC3166406/ Vitamin D and the immune system
https://www.ncbi.nlm.nih.gov/pubmed/29931038 Effect of fruit and vegetables on immune cells