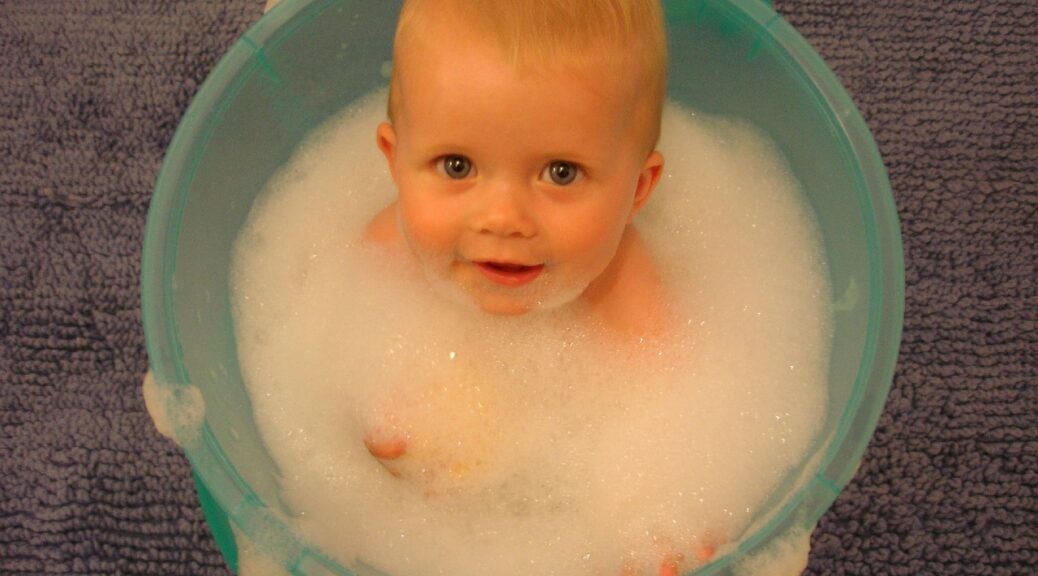 The Turkish Hamam Bath – A Must Do When in Turkey
The Turkish Hamam Bath – A Must Do When in Turkey
Istanbul is a beautiful and lively city. On the streets you can always find Turkish people and visitors´ roaming around as the city is full of interesting shops and attractive locally made products, restaurants and nice sights to discover. As you are walking along you may notice old buildings with Hamam written on the facade above the main entrance door; You have just reached The Turkish Hamam Bath.

Roman & Ottoman Public Bathing Culture
Taking a bath with friends or family is a common thing in Turkey. This is a tradition that has been followed since the Ottoman Empire (though replicated from ancient roman bathing ritual) and is still practiced to date, thus you should not miss out on experiencing a Turkish Bath when visiting Istanbul or Turkey.
The inside of ancient hamam building is gorgeous and elegant with walls and flooring made of marble and huge columns. The main hall where the bathing is usually held is massive with surrounding vaults that are used as sauna or bathing rooms. A big slab of elevated marble is to be found in the center of the hall and natural light enters through round openings from the dome shaped ceiling.
The Procedure: What To Expect Of A Turkish Bath
On my very recent visit to Turkey I made plans to go to one of the hamams when in Istanbul. I had already been to a hammam in Morocco and I really wanted to see how it compares to a Turkish bath.
There is really no need to make a reservation as hamams tend to open for long hours in the day, from early morning up until midnight. So before lunch I made my way to a traditional hamam, built in 1584 and located in the old city area in Istanbul, very close to the famous Grand Bazaar.
Should you prefer to make a reservation you can always do so. I was told that peak hour is between 1600h-2100h so try to avoid this busy time if you can.
A variety of bathing sessions is available;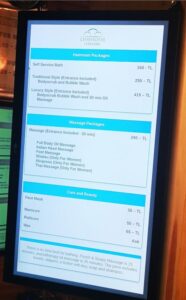 a) basic hamam ritual or self bathing
b) assisted traditional hamam ritual that include resting in a hot room, assisted exfoliation and bubble soap bathing.
c) the luxury and complete version of the assisted bathing and besides the above you will also get a 30-min aromatherapy massage.

Additional services are available should you wish to indulge; foot massage, head massage, face mask and other full body massages.

And here is my experience.
At reception, you will select from the above choice of hamam sessions available and pay in advance. You are then walked to a changing room where you are given a pack with bath slippers, a special massage glove and underpants, as well as a wrap around Turkish cotton towel called Peshtemal.
If you have opted for the self bath, then you have to bring your own everything.
There are private changing cubicles and lockers where you can leave your belongings when you change. The locker key is attached to a wrist band that you can wear and keep with you at all times.
I was personally concerned if I should take the bag with my purse and money etc. with me and found the lockers very convenient.
After you have changed into your Peshtemal wrap around, you walk to the main hall that is steam warmed and you lie down on the marble slab in the middle of the room, on your towel, whilst waiting for your turn to be bathed. You tend to relax when lying down as the marble is heated and the sound of water falling around you is quite pleasant.
Because the room is heated this is where you unwind and your pores start opening and prepare you for the scrubbing. Ideally you spend 10-15 minutes here.
Rejuvenate Body And Mind
The bathing. When it is your turn you are called by an attendant and after a quick chit chat on where you´re from and if this is your first hamam experience, you are asked to lie down once again, this time at the edge of the elevated marble slab, on your towel, and the bathing begins.
The assistant will literally dump several buckets of water, lukewarm or at room temperature, onto your body to clean the moisture off your skin, as most probably you would have sweat during the waiting and relaxation time.
Soon after the scrubbing and exfoliation begins. You will see and be amazed on how your dry dead skin sheds off. After the peeling it is time for the foam bath. A big amount of soap is squeezed out of a sack like shaped cloth onto your body, and the foam literally slides along your whole body. This is a really nice caressing feeling and beautiful sensation on your skin. Whilst covered in soap bubble the assistant will give you a quick massage. This cleanses and refreshes your skin and lasts for about 10-15 minutes.
Afterwards more buckets of water are thrown onto you and then you are asked to walk to one of the alcoves where there is a marble washbasin and tap water. You sit down on your towel and the marble step and you are rinsed until the soap is all gone.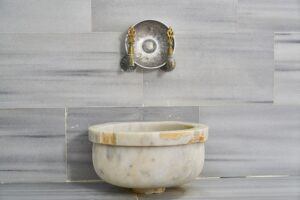 If you have an oil massage included, you are guided to another room, always with your peshtemal wrapped around you. If you cannot avoid rush hour, most probably you have to wait for your turn. However, this should be relaxing and enjoyable unless you are in a hurry and start getting nervous instead.
I am quite used to massages and I was surprised on how this masseuse could give an entire body massage in such a short time. In only 30 minutes, the lady managed to massage my whole body including head and feet. Very professional!
I have to admit though, that I found myself longing for more. This is because I was pretty tired after a 10-day trip touring the country.
When ready, you have the option to take a shower. Towels are provided to use after showering. Aromatherapy oil is very nice and one can decide to leave it in and not shower. The oil used for the massage was orange blossom essential oil, especially prepared for this particular hamam place. All the products used during your bathing are available for purchase at the store within the same hamam complex. The glove and pants were gifted to me.
As a final treat you can have a herbal tea or juice and should you wish you can hang about in this pleasant environment. The hamam is a place to socialise for the locals and it does give you a sense of repose and relaxatio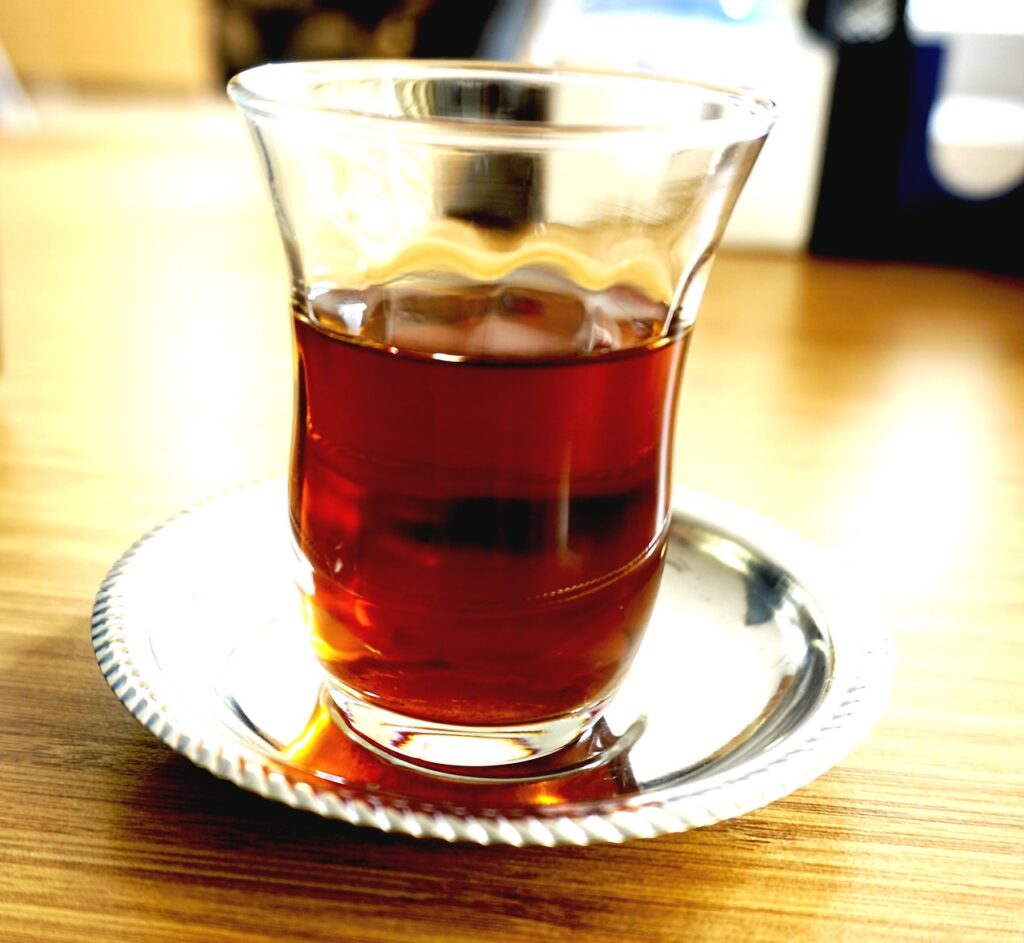 The whole process lasted about 2.5hr, including the waiting time in between treatments.
Benefits Of The Hamam or Turkish Bath
If you are a local it is a place to socialise.
Relax and unwind.
Cleanse your body and improve mental clarity.
Good for blood circulation.
Ease muscle tension.
Anti stress.
Rejuvenates your skin.
Ideal for respiration issues.
Detox the body through sweating.
Enhance the immune system.
Helps the Lympatic drainage system.
Check This Video of a traditional Turkish bath
The Final Words
Men and women go separate and it is usually men to men and women to women assistance, though mixed hamam also exist in Istanbul.
Prepare some small cash to take with you to be able to tip the masseuse before you leave.
If it is your first time all this might seem a bit overwhelming, however the ambiance is relaxed and nobody is staring at you as people generally go to a hamam to relax and let go. Should you find it hard to go to a public bath, you can always try a hammam at your hotel. It is still very pampering and a wonderful experience.
I hope you find this information useful and it does give you an idea of what to expect should one day you decide to try the hamam. Please do ask me if you have any query.
Marisa
Anti Ageing Tips – Beauty & Wellness