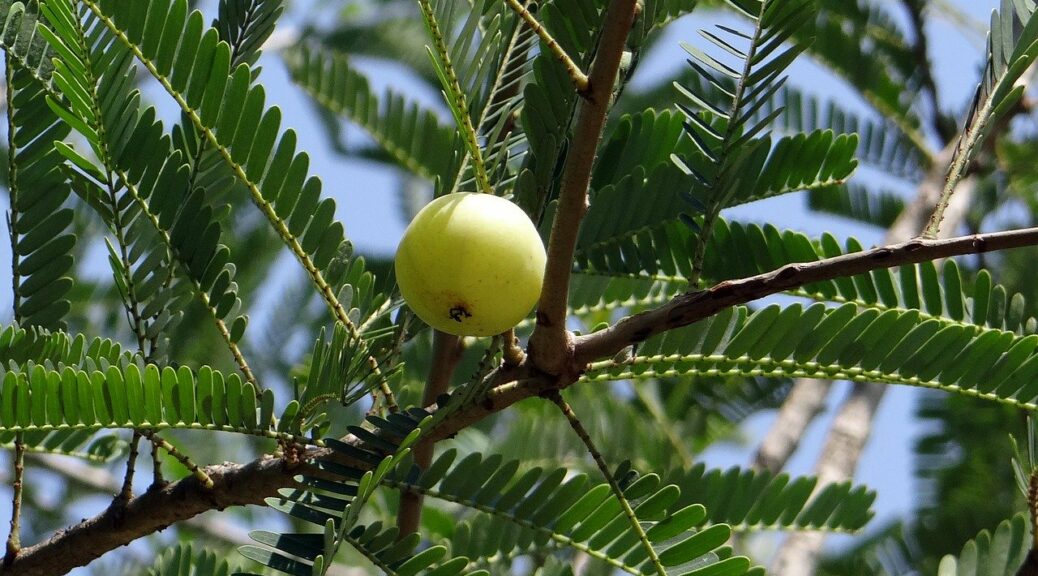 Amla and Its Benefits – Amazing Fruit
Amla and Its Benefits – Amazing Fruit
Amla is often called a superfood due to its numerous benefits in rejuvenating skin and healing powers. How can it help you? Read to find out about Amla and its benefits!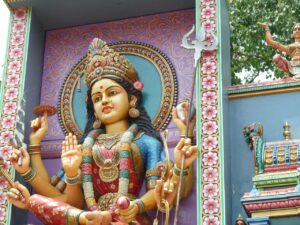 In several Eastern myths and lore, the Amla or Indian gooseberry had been held in the highest regard. In Buddhist legends, it is said that the Indian emperor Ashoka gifted the Buddhist sangha, or creed, with half of the Amla fruit. In Hindu mythology, the Amla tree is said to be the dwelling of the god Vishnu, the protector of the universe. Some other Hindu myths believe that Amla originated from nectar that was dropped on Earth following a battle between gods and demons.
Even today, in this era of science and technology, Amla still deserves respect. Often called a "superfood", Amla is a fruit that is rejuvenating and beneficial to health in uncountable ways. A common herb in Ayurvedic medicine, Amla is a rich source of Vitamin C – containing almost 20 times more than that of an orange. It improves your body's immune system and metabolism and helps you to fight against common diseases such as cold and cough. Although Amla contributes to anti aging and longer lifespans in many ways, this article takes a look at some of its most beneficial contributions to the body.
The below video is a quick view of what the Amla tree and fruit look like.
Makes Your Look Younger
We all dread aging. Although inevitable, Amla has shown to slow down the process of aging, especially on the outside. Amla can cause your skin to glow more and look more youthful. Drinking Amla juice can prevent aging of cells due to the antioxidants present, and therefore suppress wrinkles and dark spots. Amla also contains an abundance of Vitamin C which can help your skin to glow.
Cures Acne and Pimples
Acne and pimples occur due to bacterial activity of the skin that is caused by infections due to blockage of your skin's sebaceous glands. Applying a face pack of Amla for 15 minutes regularly can be great to get rid of acne and pimples naturally. Amla contains Vitamin C which helps to get rid of the harmful bacteria, whereas its antioxidants open up the clogged pores and give room for your skin to breathe.
Cleanses Your Skin
The antioxidants and vitamin C present in Amla help your skin in other ways too. It can reduce dark spots on your skin and make you glow more naturally. The vitamins in Amla also help to produce collagen, a protein that is involved with the connection of tissues in our body. Boosted collagen production means that your skin becomes smoother and firmer, and makes you look more youthful.
Removes Dead Cells
Amla is also a superb exfoliator and cleans up dead cells in your skin. Amla helps to remove dead cells created due to external damage, presenting your skin with a brighter and fairer complexion. This does not mean you have to apply Amla to every part of your body. Even consuming Amla juice orally can do wonders for your skin health.
Battles Grey Hair
One of the first and most disappointing signs of aging is the greying of hair. It works as a confirmation letter that our body is growing old. However, Amla is a natural way to stunt the process. Antioxidants in Amla can make your scalp stronger and therefore reduces greying of hair prematurely.
Accelerates Hair Growth
Even if you're lucky to not have grey hair, hair has other ways of making you feel old. Hair loss is one of the most common problems that many aging people struggle with. Much like with grey hair, the vitamins and minerals present in Amla strengthen your scalp by increasing blood flow. This increased level of blood circulation speeds up hair growth and minimizes hair fall.
Tackles Heart Disease and Diabetes
With aging, comes diseases, and heart diseases are one of the most common conditions in the world that many adults struggle with. Consumption of Amla juice boosts the production of amino acids and antioxidants in the body, and therefore reduces cholesterol. Amla also prevents the accumulation of plaques in your arteries, and so lowers your chances of a heart attack.
Having diabetes is also closely linked with higher chances of heart disease. Amla is abundant in polyphenols, which help in better insulin absorption, and so lowers your risk of diabetes as well.
Alleviates Stomach Disease
Food is one of the most vital gifts in life, which makes digestive problems even more painful. However, Amla can do wonders for a number of stomach diseases. Amla has a high fiber content, which makes it effective in curing constipation. Powdered Amla is also great at controlling stomach ulcers, inflammations, and acidity. It also helps with improved liver functions and detoxing your body.
Contributes to Fighting Cancer
Free radicals occur when oxygen atoms in our body lack an electron, and therefore, end up damaging our cells to stabilize themselves. Besides cell damage, this is also one of the major causes of cancer around the world. Amla constitutes of several compounds such as polyphenols, gallic acid, ellagic acid, terpenoids, and pyrogallol. These compounds are rich in antioxidants which help to tackle this oxidative stress, and therefore protect your cells from risks of cancer.
Improves Eyesight
Another problem that is often associated with aging is diminishing eyesight. Amla can be a savior here as well. The antioxidants present in Amla fight off free radicals, as mentioned before, which can prevent eye diseases such as cataracts. Drinking Amla juice can also help minimize the chances of macular degeneration, which is the leading cause of vision loss around the world.
Conclusion
It is clear by now why Amla is called a superfood. Ayurvedic texts suggest that Amla helps to balance all biological processes in the body. Starting from aiding diabetes to preventing hair loss to revitalizing your skin cells – Amla can do it all! An Ayurvedic panacea, Amla is a great addition to your diet and skincare routine. So why not add it to your shopping list today? The investment will be worth it, and the results will amaze you.
Have you heard of Amla before? Perhaps one of the well known products that has become popular in the West is Chyawanprash. This multi-herbal jam contains Amla fruit and other spices, raw honey and ghee.