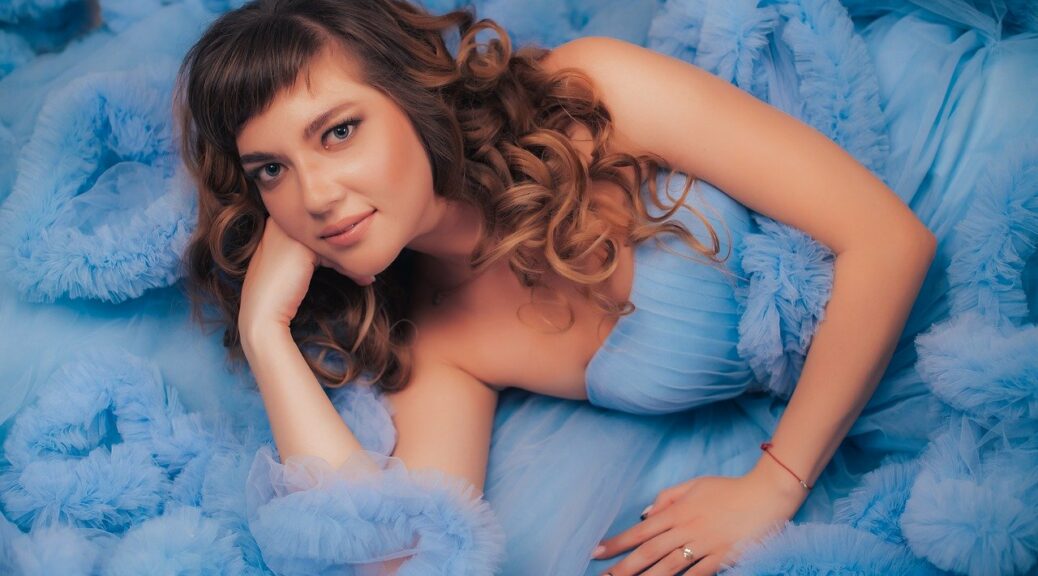 Shea Moisture Manuka Honey & Mafura Oil Intensive Hydration Shampoo & Conditioner | Review
Shea Moisture Manuka Honey & Mafura Oil Intensive Hydration Shampoo & Conditioner | Review
Overview
The Shea Moisture Manuka Honey and Mafura Oil Intensive Hydration Shampoo and Conditioner are the perfect combination to treat dry and damaged hair.
The three ingredients; Shea Butter, Mafura & Baobab is a rich blend of restorative oils that softens and brings bounce back to your hair.
Manuka honey brings out the natural moisture of your hair.
---
Who is the Shea Moisture Hair Product for?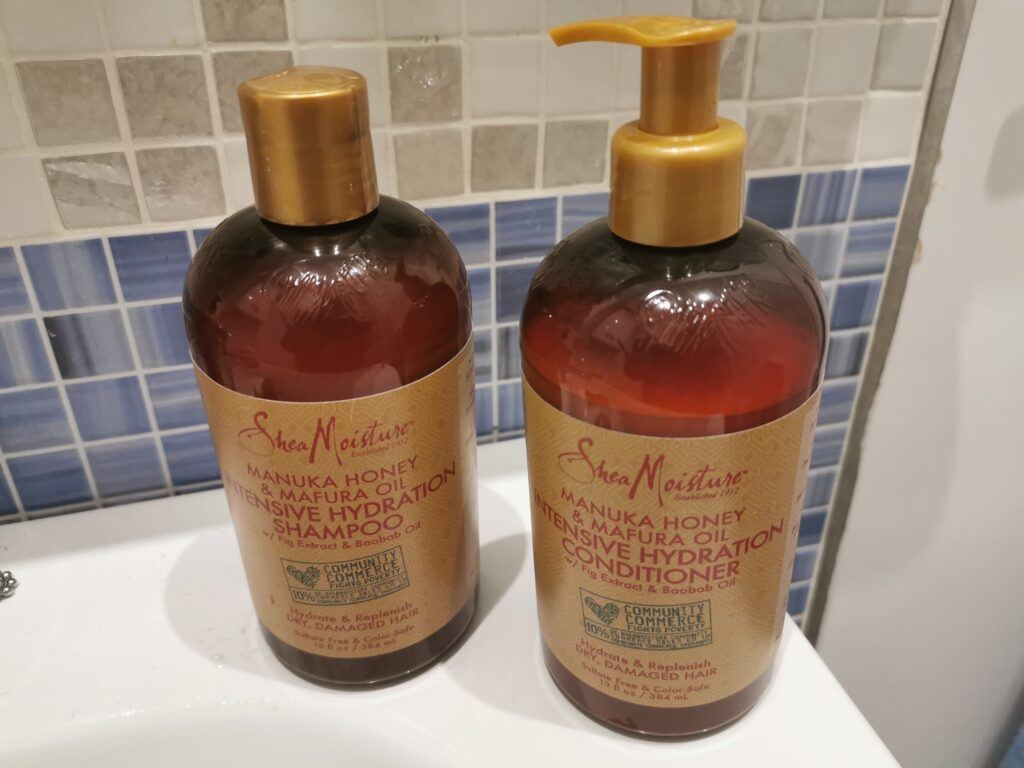 The Shea Moisture Manuka Honey & Mafura Oil shampoo and conditioner are recommended to lovers of natural products as they are free of all chemicals.
Contain;
NO Sulfates
NO Parabens
NO Phthalates
NO Propylene Glycol
NO Mineral Oil
NO Animal Testing
NO Petrolatum
---
These Shea Moisture hair products are appropriate to treat both natural and coloured dry hair, whether it is straight, wavy or curly.
Benefits of the 3 Main ingredients;
Manuka honey acts as a humectant bringing moisture to hair.
Mafura oil is a natural damage control – softens and promotes healthy hair.
Fig Extract is antioxidant Vitamin C protects: keeps hair looking vibrant.
---
My Shea Moisture Hair Product Review
My experience so far with Shea Moisture Manuka Honey and Mafura Oil Intensive Hydration Shampoo and Conditioner, is very good.
I was desperately looking for a new product to restore the moisture in my hair as it was badly damaged and dehydrated after doing highlights, and it felt like straw.
Searching on the net, I came across the Shea Moisture and after reading quite a few reviews I decided to purchase the shampoo and conditioner and see how it goes.
I'm probably on my fifth wash and my hair texture has already returned to how it used to be. After each wash I was noticing a better result and by the third wash I could feel it working into my hair.
I like the lot about the Shea Moisture hair products mentioned; the shape and size of the bottles are handy, the shampoo has a disc cap opening, perfect to let the creamy silky liquid come out easily and the conditioner comes in a pump version, very convenient to manage with one hand. I also like the silky texture and the smell.
I use a good scoop size in every wash and with this amount you can have a lavish lather to remove any dirt. The creamy shampoo does not form a foamy lather like many shampoos but it still cleans the hair well.
On some occasions I did pre treatments with coconut oil, since my hair was in a very bad state, and the Shea Moisture shampoo then clears the coconut oil easily when you wash it.
After lathering well, I tend to leave it in for a minute before rinsing. You can repeat this process if you think your hair is not clean enough depending on how often you wash your hair. Because I have dry hair, I prefer to wash it every 3-4 days.
As regards to the Shea Moisture Conditioner, I use the same scoop size and comb it through my hair using my fingers, starting from scalp towards the ends. Then I leave it in for 3 minutes before the final rinse. The conditioner untangles hair easily.
The result is a clean, soft, moisturised and revitalised hair. My hair is of medium length and wavy. I like how the smell of clean stays in the hair for days.
These hair products also feel good on the scalp and there is no irritation or itching. They are lovely products for your hair.
---
Pros
Sulphate free & colour safe,
Some amazing natural nutrients and non harmful ingredients;

Manuka honey retains moisture in hair.
Contains rich Vitamins A, C, D, E & F that fortifies the hair
Fig Extract is an anti oxidant, boosts hydration and protects hair from environmental stress.
Mafura oil, controls and softens damaged hair.
Helping the Community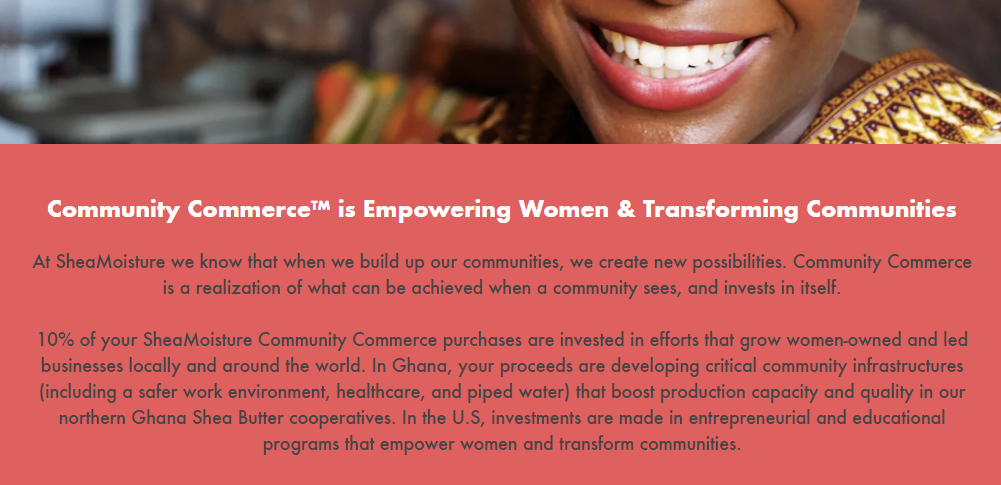 ---
Cons
To me: none

The fragrance which is a blend of essential oils may be a bit too powerful for those who do not like strong sweet aromas.
---
Final Verdict
All in all customers' feedback are very positive on both the Shea Moisture Manuka Honey and Mafura Oil Intensive Hydration Shampoo and Conditioner, and they seem to work better for people with dry, dehydrated hair.
I can count myself as one of the happy consumers with excellent results so far. I will definitely recommend these products
Please share your experience with the product in the comments below.
Marisa
mybestessentials.com