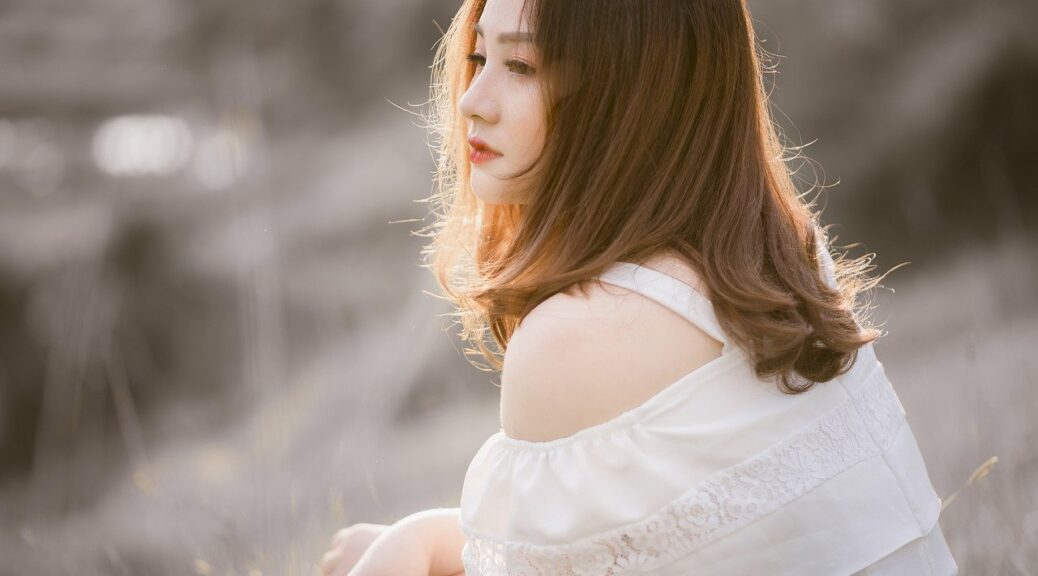 How to Have Healthy Hair Naturally | 5 Ways
How to Have Healthy Hair Naturally | 5 Ways
Taking care of your hair is an essential activity for all genders. There is a constant increase in detrimental environmental factors such as dust, heat, and pollution. This leads to a rise of split ends, frizz, dandruff, and hair fall.
There is no doubt that a healthy lifestyle and a proper hair regime will lead to healthier hair. But along with those self-care activities, you need to cut down the use of chemical hair products and adopt more natural ingredients.
If you want to bring back the glow in your hair, you need to treat it accordingly. Natural ingredients will make it longer, stronger and healthier. Read this article to find out the organic ingredients that will help you achieve just that.
How to Have Healthy Hair Naturally | 5 Ways
Is your hair in absolute disarray? Here are five natural ingredients that will bring its shine back.
1. Rosemary
---
If you suffer through constant hair fall and an itchy scalp, rosemary must take a spot in your hair care routine. Rosemary not only stimulates hair growth but also acts as a precaution against graying hair and dandruff.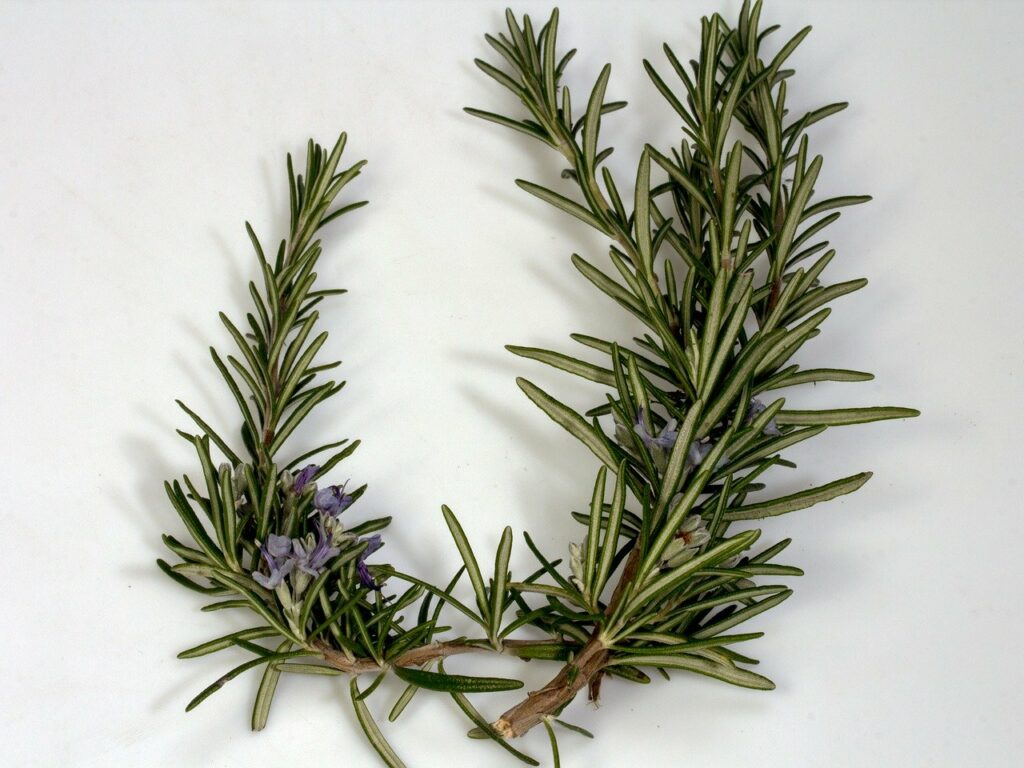 You can easily grow this herb in your backyard or window plant stand garden. You can also take a couple of twigs whenever you plan to make an Italian dish.
Rosemary is generally used on the hair in the form of essential oil. Add a drop or two into your shampoo container before use. Its antioxidant properties decrease inflammation, stabilizes hormone production, reduces grease and encourages hair growth. One of the reasons why hair growth takes place is because this herb clears our clogged pores. So if you are worried about a receding hairline, invest in rosemary!
Tips for Usage: You can massage the rosemary oil directly on your scalp after a bath or a shower or you can mix it in your shampoo if you are short on time.
2. Honey
---
Do you have a dry scalp and a constant supply of dandruff and flakiness?
Honey is the perfect hydrating material to eliminate those problems. Honey is a common beauty product used across the world for its antioxidant and germicidal properties. While the process may sound fairly sticky and messy, massaging your scalp with honey will prevent dryness and hair fall.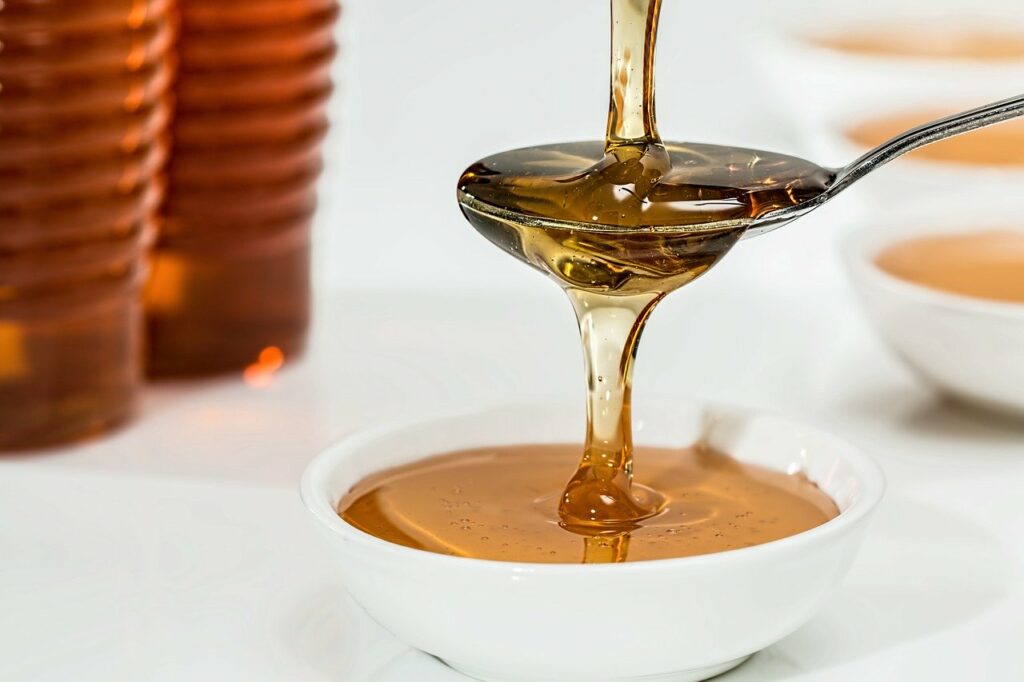 Honey is ideal for conditioning and hydrating your hair. This is because it seals in the moisture from the air into your hair and scalp. This reduces breakage that will enable your hair to become healthier. Honey allows your hair follicles to grow stronger that will keep it from falling out.
Tips for Usage: You can either use the honey directly on your scalp or mix two or three tablespoons (depending on the length of your hair) with warm water to rinse your hair after you wash it.
Alternatively you can use shampoo & conditioner that contain honey as one of their natural ingredient.
3. Eggs
---
No one can argue with the dietary supplements eggs provide. Not only are eggs nourishing and filled with protein, but eggs can also lead to silkier and shinier hair. The yolk is filled with healthy fats that hold in moisture and keep your hair strong and thick. And since your hair is primarily protein, eggs can replenish any loss caused by artificially heating and styling with chemical products.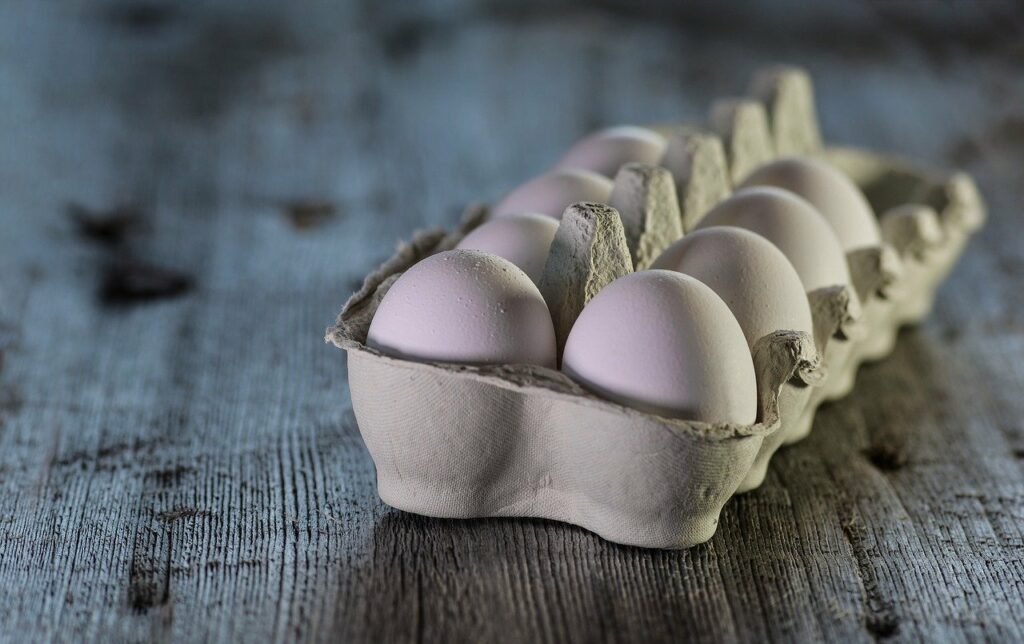 Eggs can infuse your hair follicles with vitamins and minerals that will encourage new hair growth and alleviate breakage and hair loss. Your frizzy hair will turn sleek with the nutrients found in eggs. But if you plan to put an egg on your head, it is advisable to make a self-therapy day out of it because raw eggs leave a smell.
Tips for Usage: To avoid the smell and to increase added benefits, combine your egg mixture with essential oils or aloe vera.
4. Coconut Oil
---
Coconut oil is the most recommended natural ingredient that brings a touch of shine to your hair. This ingredient is commonly found in tropical or coastal areas so now you know why beach posters portray women with thick, wavy and shiny hair. Coconut oil is filled with moisturizing properties that penetrate your hair and strengthens it from inside and stimulates hair growth.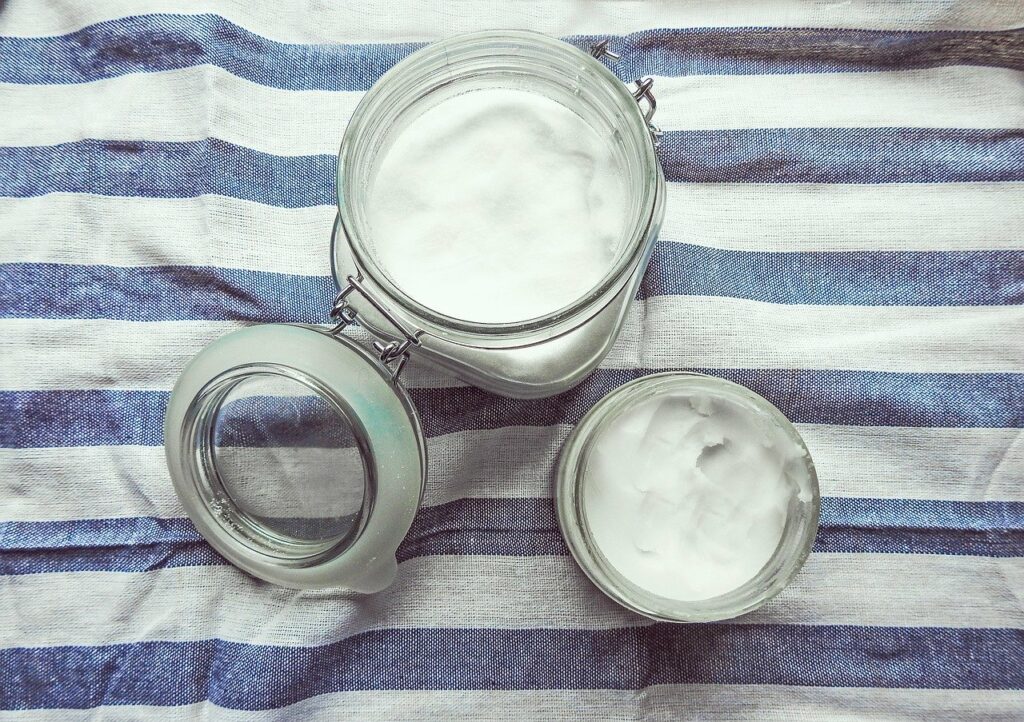 This oil protects your hair from dust particles and pollution and keeps it conditioned. It eliminates dry or flaky skin on the scalp and helps tackle insect mites or lice. Coconut oil ensures minimal breakages and split ends. So if you want lustrous and soft hair, go buy a container now!
Tips for Usage: Applying coconut oil is super easy as you can directly apply it on your scalp and hair and massage it. Comb your hair to ensure the oil reaches the tips of your hair too. Leave it on overnight.
5. Aloe Vera
---
Aloe can be found all around the world is a common plant grown in many households. Aloe Vera is a common ingredient used in medicine for its cooling and soothing properties. While it was commonly used to treat burns, aloe vera now plays an important role in the beauty and health industries.
The raw jellylike substance that can be extracted from the plant can be rubbed on your scalp. This moisturizing element penetrates your hair follicles, improves damaged hair and removes excess oil from your hair.
Aloe vera contains a plethora of vitamins that regenerate cell growth for your hair and improves blood circulation. To extract this gel, cut a leaf from an aloe vera plant and use a spoon to bring out the gel. Mix this gel with coconut oil or olive oil for maximum benefits.
Tips for Usage: Leave the aloe vera gel on your hair for an hour and then rinse it off with a mild shampoo. Repeat this process twice or thrice a week according to your needs.
In conclusion,
damaged hair is inevitable due to the increased use of chemicals and the rise of pollution. But it takes very little effort to bring a lustrous touch to your hair with the help of accessible, natural ingredients. Brush your hair before you shower, keep a balanced diet and use the aforementioned ingredients to generate healthier hair growth.
Do you have any other secrets to have healthy hair naturally? Please share them with us in the comment section below.
Marisa
mybestessentials.com
PS. Do not use any of the above mentioned ingredients if you are allergic.
Source: Photos Pixabay