What Equipment Do You Need for YOGA?
What Equipment Do You Need for YOGA?
GREAT, so you have been reading about the HEALTH benefits of practising YOGA and you are now curious and ready to give a yoga class a try. You do your research and find a class in the neighbourhood. Now you will question;
WHAT EQUIPMENT DO YOU NEED FOR YOGA?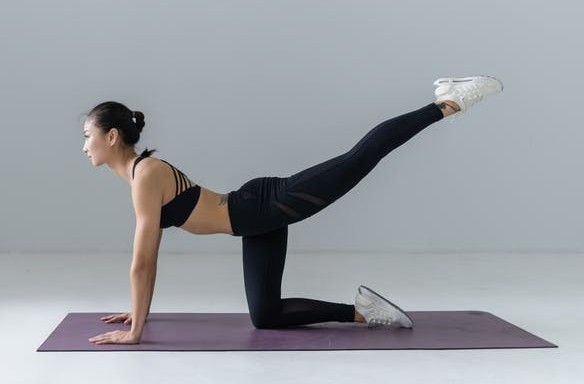 Basically, if you are attending a Yoga class you do not need to take any equipment with you. Usually yoga studios provide you with any props required during the class.
Unless it is an outdoor yoga class, where no equipment is available and you will have to bring your own. At the very least you would need a mat and a bottle of water.
In time, if you enjoy the class it is more likely you would want to continue practising, then perhaps it is wise to have some yoga accessories of your own.
Yoga lovers tend to dedicate a room or a space at home for yoga practice.
Here below you will find some Yoga Props that you may like to have, as well as a nice selection of Yoga Wear. You can proceed with the purchase by clicking on the product picture or the product description below.
Please note that prices may change or vary.
Disclosure: Some links in this article are affiliate links of which I receive a small compensation from sales. Please note this is at no extra cost to you.
THE YOGA PROPS
1.Anti Slippery & Environmentally Friendly
An important feature to look for when buying a yoga mat, is that it is anti slippery. You do not want to be sliding along with your mat whilst you are changing posture during your exercise.
Price: 35.00€
Material: TPE (Thermoplastic Elastomer)
Measures: 183 x 61 cm x 5 mm.
˜˜˜˜˜˜˜˜˜˜˜˜˜˜˜˜˜˜˜˜˜˜˜˜˜˜˜˜˜˜˜˜
2. 100% Cotton & with A Prominent OM design
The beauty of Asanas or Yoga Poses is they are ideal for every level. Being a beginner, or if you have not been practising often, your muscles won´t be so flexible, so if you need some extra help to reach your toes in a sitting forward bend or to lift both your legs up when lying on your back, then the yoga-strap will come in very handy.
Price: 16.50€
Material: 100% Cotton
Measures: 300 x 4 cm.
˜˜˜˜˜˜˜˜˜˜˜˜˜˜˜˜˜˜˜˜˜˜˜˜˜˜˜˜˜˜˜˜
3. Made of Natural Cork
Some Asanas may be challenging when you are a beginner, however there is no need to stress yourself as you can use blocks, also called bricks, as an extension or for support.
Price for Basic Model: 9.50€
The Cork block comes in 3 different sizes and prices.
Basic Model Measures: 23 x 12 x 7.4 cm
˜˜˜˜˜˜˜˜˜˜˜˜˜˜˜˜˜˜˜˜˜˜˜˜˜˜˜˜˜˜˜˜
4. Soft Wool from the Kashmir Region in North India
It is common at the end of a Yoga class; 5 minutes are dedicated to relaxation and 5 minutes to meditation. This may vary depending on the type of class. When you are active during the practice of exercises you are warm, but when you are lying down inactive your body temperature drops.
This is when a blanket or shawl is useful to cover yourself to keep warm and enjoy the unwinding and relaxation time.
Price: 36.95€
Material: Soft, high quality wool
Measures: aprox 100 x 200 cm.
˜˜˜˜˜˜˜˜˜˜˜˜˜˜˜˜˜˜˜˜˜˜˜˜˜˜˜˜˜˜˜˜
5. A Round Bag with Enough Pockets and Storage Space
It is practical to have a good yoga bag to organise your accessories and be able to carry it along to your class.
Price: 20.95€
Material: 100% Nylon
Measures: For yoga mats up to 75 cm width.
˜˜˜˜˜˜˜˜˜˜˜˜˜˜˜˜˜˜˜˜˜˜˜˜˜˜˜˜˜˜˜˜
WHAT TO WEAR FOR A YOGA CLASS
It is essential to wear comfortable clothing for a yoga class; a pair of loose cotton trousers, a cotton T-Shirt or top, socks and comfortable underwear including a sports bra.
1. 100% Organic Cotton T-Shirt
A comfortable V-neck T-Shirt with an imprinted flower of harmony symbol. It is made of durable cotton that will last for years.
Price: 48.95€
Material: 100% Cotton
Sizes: For Female. Comes in 4 sizes; S, M, L & XL
˜˜˜˜˜˜˜˜˜˜˜˜˜˜˜˜˜˜˜˜˜˜˜˜˜˜˜˜˜˜˜˜
2. 100% Organic Cotton Tank Top
A lovely sleeveless V-neck Tank Top with an imprinted flower of harmony symbol. It is made of durable cotton that will last for years.
Price: 39.90€
Material: 100% Cotton
Sizes: For Female. Comes in 4 sizes; S, M, L & XL
˜˜˜˜˜˜˜˜˜˜˜˜˜˜˜˜˜˜˜˜˜˜˜˜˜˜˜˜˜˜˜˜
3. Ecotex & 70% Breathable Bamboo Fabric
A stylish body hugging men´s Tank Top, with a flower of harmony symbol imprinted inside the neck area. Absorbs the sweat and prevents odour.
Price: 35.90€
Mix Material: 70% Bamboo Viscose, 25% Cotton, 5% Elastane
Sizes: For Male. Comes in 4 sizes; S, M, L & XL
Ecotex Standard 100
˜˜˜˜˜˜˜˜˜˜˜˜˜˜˜˜˜˜˜˜˜˜˜˜˜˜˜˜˜˜˜˜
4. Cotton & Elastane
This is a comfortable and practical pair of trouser, ideal for both men and women.
Price: 48.95€
Mix Material: 95% Cotton, 5% Elastane
The Cotton is 100% certified organic
Sizes: Unisex. Comes in 5 sizes; S, M, L, XL & XXL
˜˜˜˜˜˜˜˜˜˜˜˜˜˜˜˜˜˜˜˜˜˜˜˜˜˜˜˜˜˜˜˜
Do You YOGA? Please Share and Tell US What Yoga Prop YOU Use and Why?