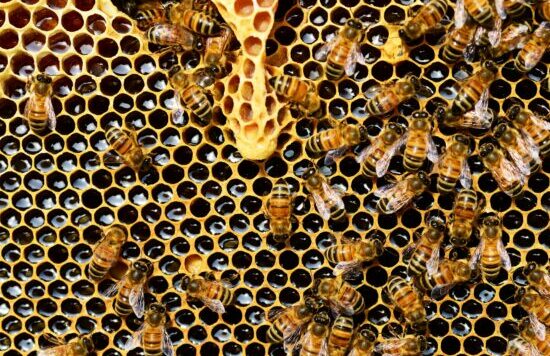 Raw Organic Manuka Honey – What Is So Special About It?
Raw Organic Manuka Honey – What Is So Special About It?
Manuka Honey pronounced Maanuka (Mānuka in the Maori language) is collected by honeybees from the pollen of the Manuka flower. The Manuka bush has aromatic prickly leaves and small white, pink and red flowers. Get to know more about raw organic manuka honey in the article below.
Manuka Honey is synonym to health and wellness in New Zealand, the country where the honey is sourced. This is due to its known anti-bacterial and anti-inflammatory properties.
You may be asking;
What is Manuka Honey?
What are the benefits of Manuka Honey?
What are the properties of Manuka Honey?
What should I look for when buying Manuka Honey?
Read on for all the answers.
Discovering Manuka Honey
In my constant search for natural products, years back, I had come across the Manuka honey, and after reading several articles I decided to give Manuka honey a taste. Back then it was hard to figure out which was the best brand on the market.
Luckily, soon after, I had the opportunity to live in Australia, and having the neighbour country so close, I also travelled to New Zealand.
Once I reached the country I had the possibility to join a tour and visit the facilities of some important beekeepers, where you can personally get to see the honeybees, taste the pure New Zealand honey, and also sample the wide range of skincare and wellness honey-based products.
Following the demonstration of these products you find yourself wanting to buy many of them to take with you back home.
---
Properties and Grading of the Manuka Honey
Manuka honey is collected from the plant called Leptospermum scoparium or simply the Manuka Tree that grows in New Zealand and is also found in Australia. The Maori natives of New Zealand have used this plant for healing and cooking purposes for more than a thousand years.
Manuka Honey from New Zealand is of premium quality and it looks and feels different from any other honey. It is darker with a golden colour and the texture is thicker, almost paste-like compared to other liquid honey. It is generally very sweet with a slightly bitter after-taste.
How do you recognise the high quality type of honey?
The principal grading label used in New Zealand to identify high-quality honey and the levels of anti-bacterial activity is the UMF grading (unique manuka factor).
The UMF ranges from UMF5+ to a maximum of UMF25+ (the latter being rare to find). The higher the number the more MGO natural chemical the honey contains. The honey that is ideal for therapeutic purposes is to be higher than UMF10+ and the best recommended is UMF15 or UMF16, with an MGO (methylglyoxal) rating of 400+.
The price also increases with the level of UMF. Yes, the real Manuka Honey is indeed expensive.
Other Manuka Honey without the UMF or MGO label is simply raw honey and it is also good honey, but perhaps not worth the price. But when you compare what's available on the market, I am sure you can get much cheaper honey than Manuka, as all raw unpasteurised honey is good for healing purposes.
However, if you opt for Manuka honey than it is best to obtain the UMF guaranteed type.
If you are new to Manuka Honey and you wish to discover the real story of it, there´s no better way than reading;  The Biography of an Extraordinary Honey, by Cliff Van Eaton.
---
Why I Believe Manuka is a Miraculous Honey
Initially, I started including Manuka Honey in my diet as a prevention method as its anti-inflammatory properties work great on the immune system.
But especially when I take it in times of need, I always have important and quick results when treating;
a sore throat
heartburn
acid reflux
digestion issues and
skin issues to name a few.
And this is the reason why I decided to share this information here so hopefully, you can also benefit from the multiple uses of this incredible honey.
Benefits & Uses of Manuka Honey
Below is a list of some benefits of the Manuka Honey:
Heal scratches and cuts. Apply honey directly to the affected area 3 to 4 times daily and the scar will heal faster.
2. Improves the digestive system. Add a teaspoon of honey daily into your tea or in a cup of hot water and drink it.
3. Skin conditions like rash or acne. Apply the honey directly on the area or simply use as a face mask.
4. Sore throat. Take a teaspoon directly or mix with water and drink it. You can also add lemon.
5. Improves sleep. Take 2 teaspoons of honey and mix with water and drink it before you go to bed for a peaceful and profound sleep. You can also mix it with milk.
6. Acid reflux or low stomach acid. Take 1 teaspoon directly whenever you feel the heartburn.
7. Boost your immune system. Simply take 1 teaspoon of Manuka Honey daily as a standard health precaution. Take it directly or spread it on your toast.
---
Conclusion
Today I have introduced you to my favourite honey, the Manuka honey. The nectar of the Manuka flower has elevated chemical uncommon to others, and this is what makes it special.
After reading the above, I am sure you will not hesitate to try the Manuka Honey anytime soon.
Please make sure you do not over indulge as it is honey and it is sweet (though always a good alternative to refined sugar).
The secret like with any other natural product, you must consume enough of it for a period of say, 3 weeks, to be able to see positive results. However, you should never overdo it (for example, take the higher grade UMF 25+ for more than 3 consecutive months).
This is important so your body does not depend on or get used to whatever product and then has no effect on you. Or in the worst-case scenario, the aftermath does more harm than good.
WARNING: Do not consume if you are allergic to honey or suffer from diabetes. Children below the age of one should not consume honey.
Share your experience with us, leave a message below and let us know how you use Manuka honey and how you benefit from it.