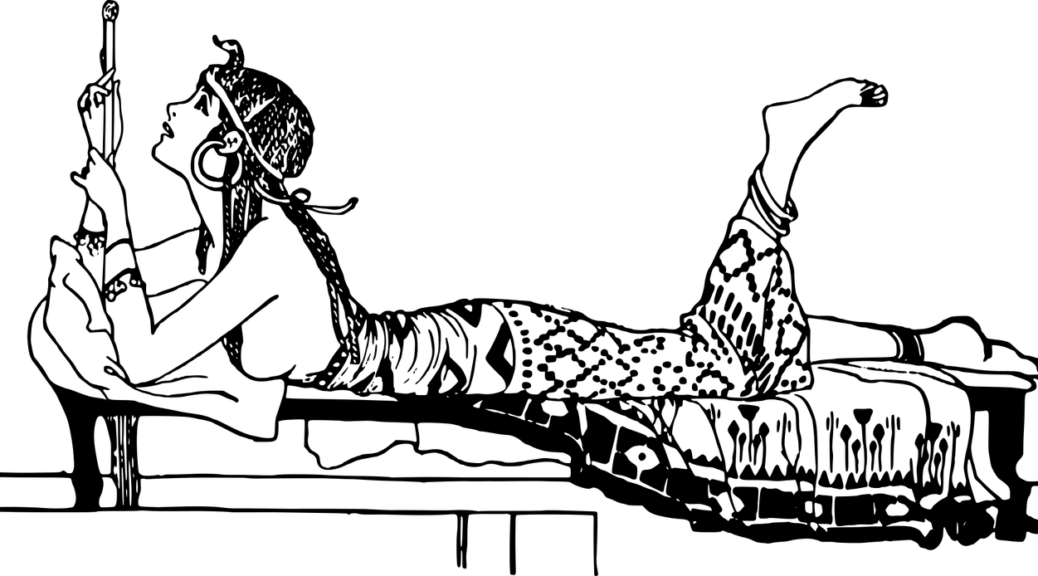 Beauty Gifts for WOMEN
Beauty Gifts for WOMEN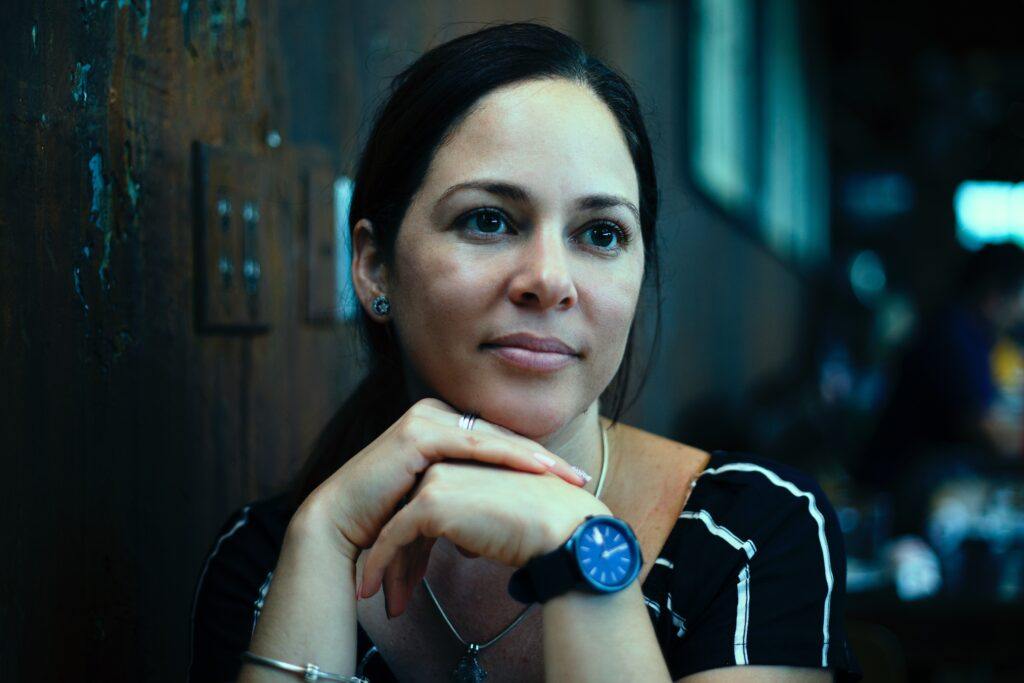 This is what I just got for myself to treat my skin during the change of season.
Dear Ladies:  Go pamper yourselves with these beauty gifts for women.
Dear Men: Please treat your lovely women with a special well deserved gift.  

Manjish Glow Elixir – Pack Of 2 – $90.00
Glow-giving, Even-toning And Complexion boosting nighttime Face Massage Oil Ayurveda's Pink Power Potion The Key Ingredient Of This Oil Is Manjishtha Or Indian Madder Which Gives This Amazing Elixir Its Beautiful Pink Color. Manjistha Is Fantastic For The Skin And Is Found In Several Ayurvedic Formulations! It's Used To Give The Skin An Even-toned, Clear Appearance.  For Those Familiar With Ayurveda, This Oil Is Very Pitta And Kapha Balancing, Which Means It's Soothing, Calming And discourages Stagnation. Get A Clear-looking, Radiant Complexion Illumine Your Face With A Deep, Healthy Glow Experience A Soft, Moisturized Suppleness  Treat Your Skin To Nutritive Gifts Of Nature – Pure, Natural Ayurvedic Herbs Comprising An Ancient Formula And No Parabens, Silicones, Mineral Oil, And Other Common Chemicals Why Iyura? Here's Something That Differentiates Iyura – All Iyura products, While Remaining Authentic To The Classical Formulations, Cater To The Modern, Western User.  We At Iyura, Ensure That We Stay Abreast With Time And Meet Your Contemporary Needs In A Way That's Preferable For You. We're Also Known To Introduce Innovation To Ayurvedic Products Without Compromising On The Authenticity Of The Formulation Or The Original Idea Behind The Product. At The Same Time, We Take Care Of The Fact That Getting The Best, Most Premium, Authentic And Effective Ayurvedic Products Does Not Get Overwhelming For You. All Iyura Products Are Absolutely Clean, Free Of Any Additives, Chemicals, Binders Etc. We Do Not Even Think Of Testing On Animals. This Pack Contains 2 Bottles Of Iyura Manjish Glow Elixir®.  100% Satisfaction, 30-day Money-back Guarantee Ingredients Full List Of Ingredients: Cow Milksesame Oil [sesamum Indicum]indian Madder [rubia Cordifolia]butter Tree [madhuca Longifolia]lac [shellac]licorice [glycyrrhiza Glabra]lemon [citrus Limon] Iyura's Manjish Glow Elixir does Not Contain Any Added Essential Oils Or Fragrance. It Has Its Own Herbaceous Aroma Which Does Not Last Very Long. No Mineral Oil, Parabens Or Chemicals. 100% Natural Ayurvedic Products.not Tested On Animals. Caution: for External Use Only. Test For Allergy. Contains Cow Milk And Lac Resin. Do Not Apply To Wounds And Rashes. This Product Does Not Offer Any Sun Or Uv Protection. this Product Is Not Meant To Treat, Heal Or Cure Any Disease. use Within 24 Months From Date Of Mfg. Quantity: 2 Bottles Of 50 Ml (1.69 Fl Oz) How To Use This Pure Power-potion Or 'pink Oil' Should Be Used Once A Day As A Part Of Your Nightly Skincare Regime. Cleanse And Tone Your Face As Usual. Take 3-4 Drops Of Manjish Glow Elixir in Your Palm And Gently Dab Across Your Face, Neck And Décolleté. Take More Or Fewer Drops To Suit Your Moisturization Needs. Massage With Outward & Upward Strokes Until It Gets Completely Absorbed In The Skin.this Oil Is Also Great For Specialized Facial Massage.
---

Ajara Sandalwood Rose Age Defying Eye Butter – $36.00
*** Bestseller *** Made With Pure Organic Ghee, And Fragrant Essential Oils, This Eye Butter Is Sure To Provide The Rejuvenation Your Eyes Need! Formulated Specifically For Those Concerned With Signs Of Aging That Include Fine Lines And Crow's Feet. The Toning Effect Of Sandalwood In This Product Helps reduce The Appearance Of Pores, Uneven Skin Texture, And A Sagging And Aging Look, Thereby Bringing Life Back To The Face. It Understands That Your Skin Needs Toning And Softening, But Believes In Being Gentle About It. Its Heavenly Aroma In Itself Will Be Enough To Make You Feel Calmer. rose Flower Oil Is Described In The Ancient Ayurvedic Texts To enhance Beauty, Promote Good Complexion, And Balance Pitta. it Also Goes On To Reduce The Appearance Of Puffy Eyes And Under-eye Bags. Directions: Apply To Moist Skin. Dot Cream Around The Eye Area, Then Gently Tap It Into The Skin. Size: 15 G (0.53 Oz) Ingredients Ghee (clarified Cultured Butter), Santalum Spicatum (sandalwood) Heartwood Oil, Rosa Odorata (rose) Flower Oil, Lavendula Angustifolia (lavender Flower Oil), Citrus Limon (lemon) Fruit Peel Oil Size: 15 G (0.53 Oz)
---

Kansa Wand For Face And Body Plus FREE Kesaradi Oil – $105.00
Loading The Player… //   This Kansa Wand works Wonders For Giving You A Youthful Face, Stress-relief And Total Skin And Mind-body Rejuvenation! Whether Used As A Part Of A Facial Or A Stand-alone Experience, this Wand Will Give You A Natural, Gentle Face-tightening And Revitalizing Experience Like Never Before! All Natural, Involving No Electronic Gadgets Or Harmful Radiations Or Even Chemicals, This Tool Is Made With The Healing Metal Of India – Kansa. This Particular wand Is A Medium Sized Wand, Most Versatile And Good To Use On The Face As Well As The Rest Of The Body. use It On The Face As A Part Of A Facial, Use It On Your Neck, Head, Back, Arms, Legs, Chest, Abdomen Etc. To Relax The Area, Improve Blood Circulation And Energize The Body. You Can Also Use This Wand (like Most People Do) To Get Relief And Relaxation Frozen Shoulders Or Painful Backs Etc. Additional Benefits Of A Kansa Wand Massage Are: A Pleasurable Sensation That Calms The Entire Nervous System Eases Muscle Tension Erases Stress And Tiredness In The Feet Or Any Muscle Group Helps To Relax The Whole Body And Calm The Mind So You Feel Clearer And Both Able To Rest Or Go Out There And Shine In The World Helps Make It easier To Fall Into Deep, Relaxing Sleep Special Offer: Now Get Premium Ayurveda Brand Iyura's Kesaradi® Oil For Free With The Kansa Wand! A Signature Blend Of Precious Saffron + Rose + 16 Ayurvedic Herbs Keeping The Modern Western User In Mind, Iyura Kesaradi Oil Has Been Designed To Be Light And Gentle On The Skin And Have Aromatic Benefits Too. With Base Oils Cooked Meticulously With A Number Of Herbs, This Is Rightly Called 'the Beauty Elixir'. this Precious Oil Uses The Powerful Properties Of Saffron That Has Been Known To: Give A Radiant And Smooth Skin Brighten Dull Skin Bring About A Luminous Complexion Improve Face Texture Moisturize Dry Skin This Precious Bottle Of Oil Not Only Contains saffron – An Extremely Expensive Glow-giving Herb But Also rose Oil, known For Its Beauty, turmeric and Other Powerful Ayurvedic Herbs And Unique Flowers Like Manjishtha, Lodhra, Priyangu, Kamal, Palashphool And More. If You're The Discerning Consumer Who Likes To know What They're Putting Onto Their Skin, You'll Be Happy About The Profound Power Of The Ingredients Of This Oil and The Fact That This Oil Contains no Artificial binders, Additives, Heavy Metals Or Any Such Thing That You Wouldn't Want On Your Skin! Suitable For All Skin Types, it Can Be Also Used As A Part Of Your Daily Skincare Regime. It Has Amazing Effects When Used On The Face With The Iyura Kansa Wands. Don't Hesitate – Get This Amazing Deal Now! Customer Experience     Disclaimer: Results May Vary From Person To Person.
Marisa
www.mybestessentials.com – Beauty & Wellness